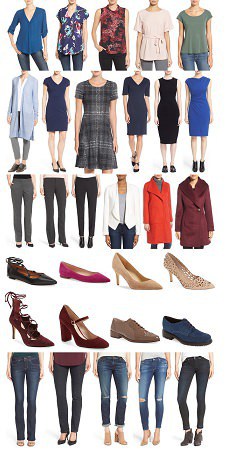 November 2023 Update: Curious about the next big Nordstrom sale? We don't know when the 2024 Nordstrom Anniversary Sale will be, but the next big sale will be their Half-Yearly Sale around Dec. 24. Unfamiliar with the NAS? Check out this page for more info on why it's the best sale of the year.) Sign up for our newsletter to stay on top of all the major workwear sales, or check out our roundup of the latest sales on workwear!
The below content is about the 2016 Nordstrom Anniversary Sale.
As I may have mentioned a few times, the Nordstrom Anniversary Sale is still going on, featuring tons of new fall merchandise temporarily marked down until prices go back up on August 8.
I did my initial workwear review and rounded up my favorite shoes from the NAS when the sale first began a few weeks ago, but it's been interesting to watch the progress of the sale — I'm always intrigued to see what becomes a best seller, what sells out, what gets rave reviews, and more.
Much has sold out — but there are still a TON of highly rated items in the Nordstrom Anniversary Sale. So I thought I'd do a "highest rated edit" of the NAS — these are things that have tons of good reviews, almost entirely 4-5 stars, and almost everything here still has a ton of sizes left. I'm picturing a lot of workwear and shoes, but I'm also rounding up the highest rated lingerie, lounge, and weekend pieces in the NAS.
Ladies, what have you bought and loved, whether to wear to work or for the weekend? Have you tried any of these highly rated NAS styles — and do you agree with the reviews?
The Highest Rated NAS Work Clothes
You can check out my initial NAS workwear review here — many of the pieces are still left but have zero reviews (or single 5-star reviews, like this dress). I always feel there's strength in numbers, so these are the highly rated styles with the most reviews:

Pictured tops above, L-R: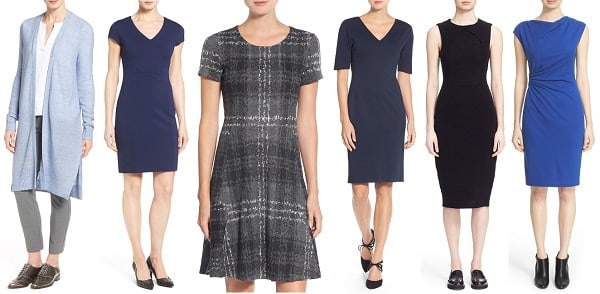 Lots of highly rated dresses still left in the sale, also. Pictured above, L-R:
And finally, some great pants and coats in the sale as well:

Pictured L-R:
The Highest Rated Lingerie/Hosiery in the NAS
The Highest Rated Shoes in the NAS
A lot has sold out (some of these originally came in like 13 colors and now there are only a few colors!) but there are a ton of great deals to be had under $100. Not all of these are appropriate for every office — know yours!

Pictured above L-R:

Pictured above L-R: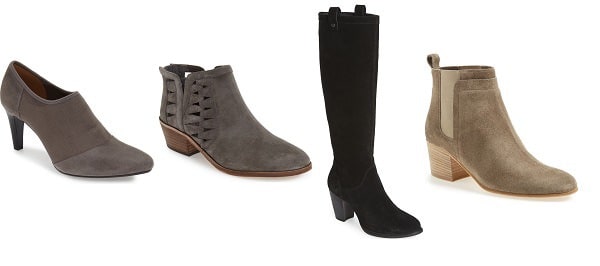 Pictured above, L-R:
*Know your office before wearing to work!
There are a few other highly-rated shoes that you'll probably wear mostly for weekends/commutes. Not pictured:
Highly Rated Jewelry
Best-Selling Beauty Items
Highest-Rated Denim in the NAS
Finally: there's still a lot of great denim left in the NAS — all of these are super highly rated with lots of sizes left.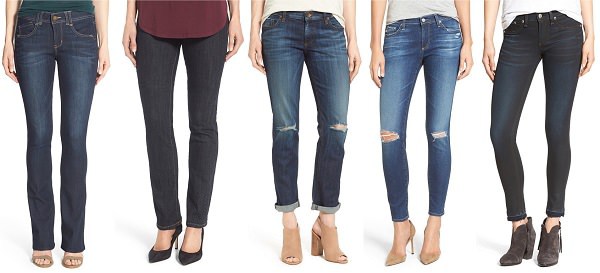 Pictured above, L-R:
Highly Rated Lounge/Workout Clothes in the NAS
Weekend/Evening Clothes
Ladies, which are your favorites? What have been your hits and misses from the NAS, for workwear and beyond?