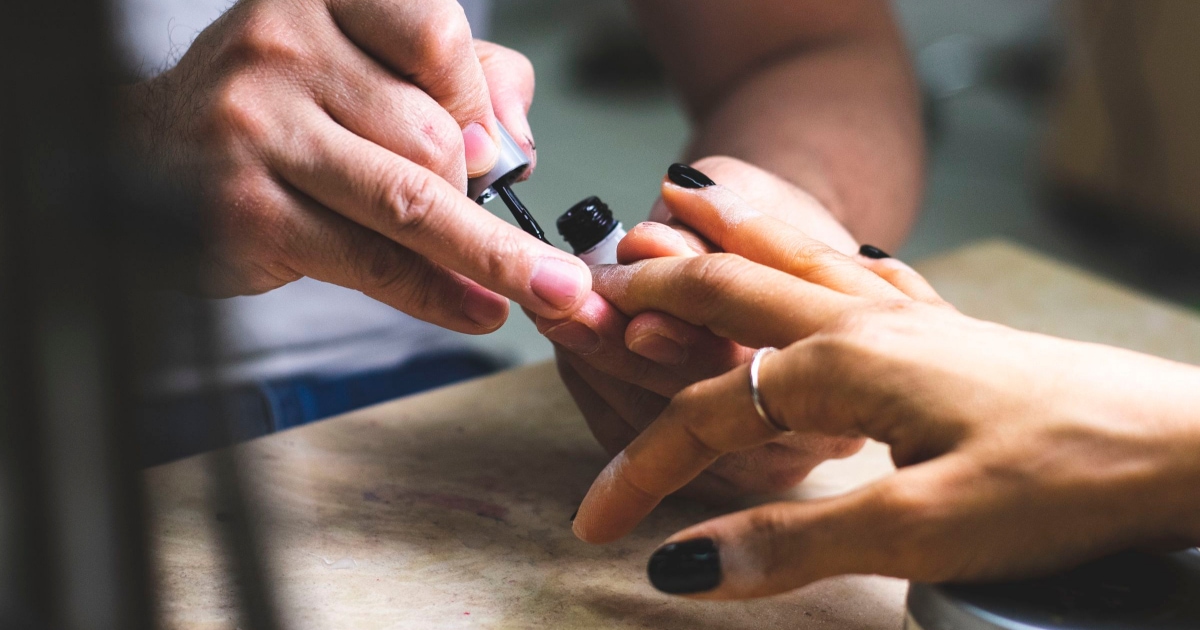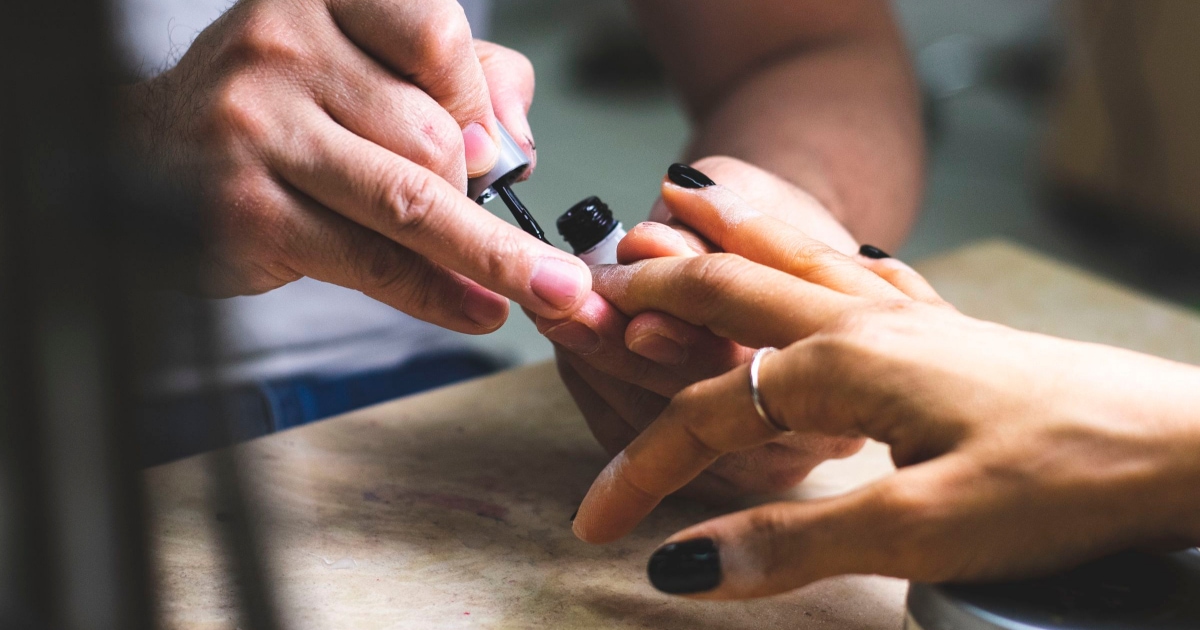 Update: We still think this is an important list of 5 things to look for in a nail salon near your office — but you may also want to also check out our post about the best work-appropriate nail polish colors.
It's something every working woman needs from time to time: a manicure. Your primary salon should not be one near your office. But sometimes, you just have to grab a manicure during the working day.
Psst: stay tuned for our latest favorite work-appropriate nail polish colors…
What to Look For in a Nail Salon Near the Office
(True story: A lot of these tips come from an offhand conversation I had with a senior female partner at my law firm!) Here are the unofficial rules for looking for a nail salon near your office…
1. Look for a nail salon where you won't be visible from the sidewalk. Sure, you're entitled to a lunch hour — everyone understands that! — but it's an entirely different thing for your boss (or worse, a subordinate you've just dumped a load of work onto) to realize you're spending your free time primping and pampering. Look for a nail salon where the stations are set far away from the streetfront windows, or else aim for one on the second floor.
2. Choose one that's a few blocks away from the office. It's just better form — again, you don't want to run into anyone from the office.
3. While you're on the hunt, look for a more upscale salon that does full-hour massages and other salon-type things (instead of one that just does nails and 10-minutes massages). If you get one of those horrible kinks in your neck and desperately need to get a 30-minute neck rub, you'll know exactly where to go. Same thing if you're suddenly in need of an eyebrow shaping or something like that.
4. When looking for the salon, be judicious in who you ask for advice. For example, if you're junior and new to the company, it's a bit awkward to ask a higher-up where you can get something very personal, like a bikini wax. (You'd think this would be obvious… but we've got stories to the contrary.)
5. Specials never hurt. If you've found multiple places that meet all of the above criteria, your first choice should be one that offers specials — perhaps manicure and pedicure for one low price, or perhaps they participate in a spa week, or perhaps they use punch cards so if you've been enough times you can get 10 percent off… but the other criteria are way more important than this one (particularly since it will not be your main salon anyway).
Are we missing any rules when hunting for a nail salon near your office? Please comment away…
(Pictured above: French manicure, originally uploaded to Flickr by steldy. 2020 updated images via Stencil.)