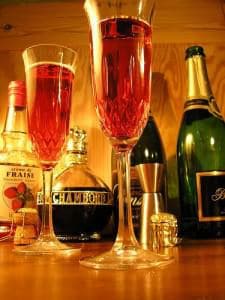 Update: We still think this is a great discussion on day to night transitions — you may also want to check out our recent post on what to avoid in "desk to dinner" dresses.
About a week ago we asked you how you handled the much-talked-about day-to-night transition — do you change outfits entirely? change elements of your outfit to make it less business and more fun? Pictured.
The poll is closed, but here's how it's looking thus far:
33% of you maintain elements of the same outfit, but change to denim or a more dressy skirt if you're going out on the town
30% of you wear totally different clothes than what you wore to work
21% of you scoff at the idea of being able to get out of the office to enjoy a night out on the town. (Our unsolicited advice: C'mon, guys, you can do it! Youth is fleeting — and you can sleep when you're dead.)
14% of you wear the exact outfit that you purchased thinking it would be a good day-to-night transition.
Since the majority of you wear elements of the same outfit, we couldn't resist recommending this top and these shoes — wear the Velvet Leaf Dylan Blouse Cut Out Sleeves in Royal Blue (available at Revolve Clothing for $105) with a regular black suit with a pencil skirt and pumps, and before you leave the outfit, ditch the jacket and change into more trendy shoes such as these Nine West – Dasolina (Dark Purple Suede) (available from Zappos for $99).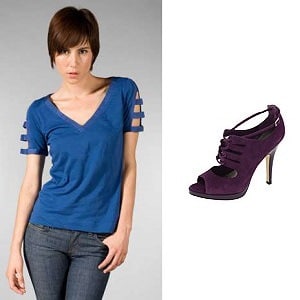 Our Latest Favorite Work Clothes for Day to Night Transitions
Day to Night Work Dresses
These dresses are elegant enough to go from day to night…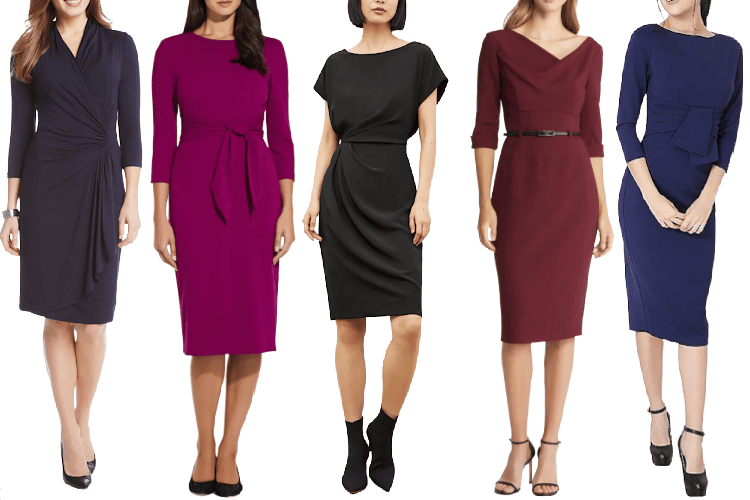 Interesting Tops to Go From Day to Night (Just Add Denim!)
Stay tuned for our roundup of day to night tops for work!
Along similar lines: these tops all come in black, can be worn beneath a suit, but also would look great with jeans or a trendier bottom.
Killer Heels for After Hours
Stay tuned for our roundup of great heels for after hours! These super cute high heels are best sellers at Amazon and are under $60.