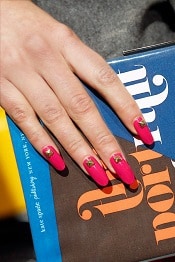 2017 Update: We still stand by this advice for nail colors for work, but you may also want to check out our latest discussion about work-appropriate nails.
We haven't had a poll on what nail colors are acceptable in a conservative office since 2011 by my count, so here's a fun question for today: what nail colors do you consider appropriate (and inappropriate) for your conservative office? For my $.02, flipping through Elle's recent slideshow on the top nail colors for Fall 2013, I see a lot of dark, muted colors that I probably would try in a conservative office — provided that a) the polish is in impeccable condition, and b) I didn't have any big meetings that day. That said, dark blues and grays are one thing — I can't ever see some of the 3D nail art (pictured) or crazy patterns/colors being appropriate for a conservative office. But I'm curious what you guys think — what colors (beyond pinks and beiges) are appropriate at YOUR office — and when?
Here's what we found on our last poll about which nail colors are acceptable for a conservative office: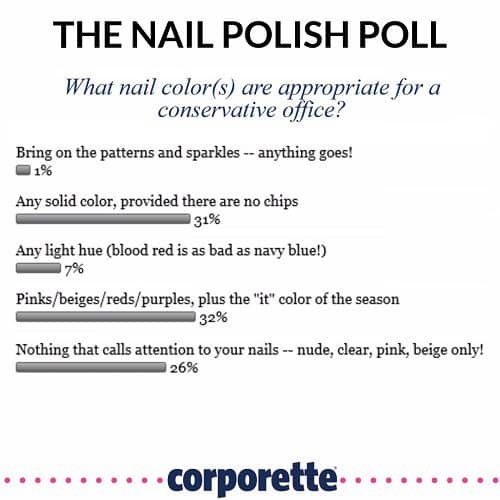 And, because there are so many comments below, here's a quick and easy summary of what folks said…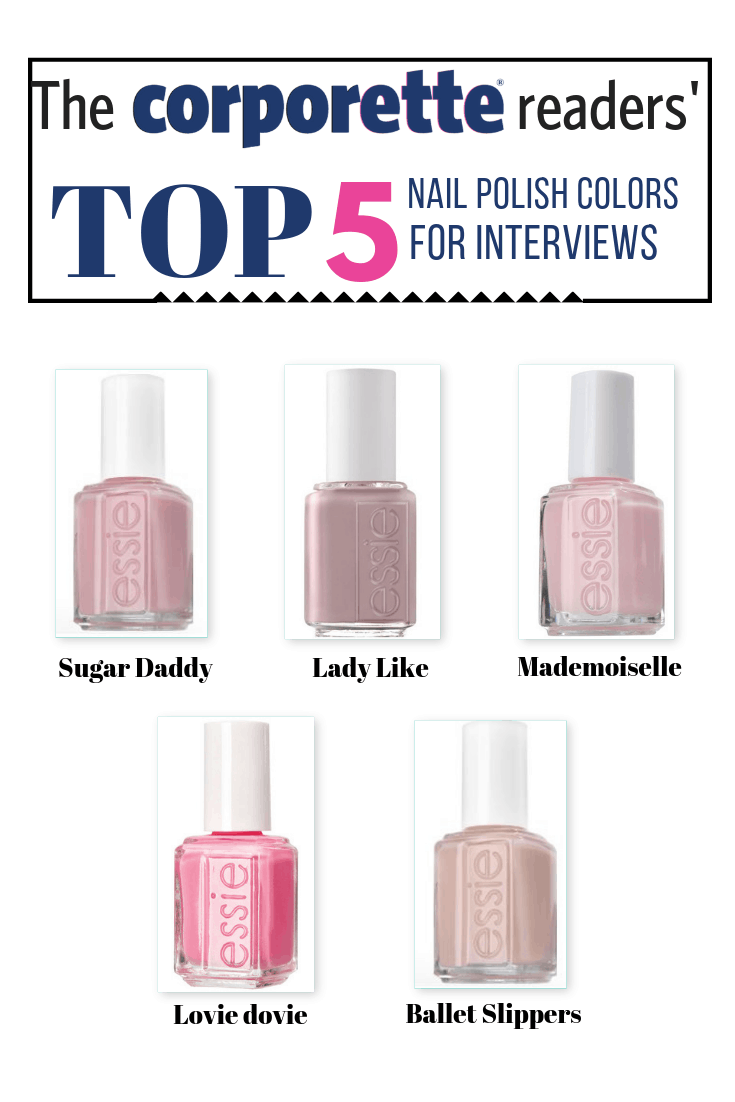 Readers' Favorite Colors for Work:
Essie Ladylike, Mademoiselle, Chinchilly, Sugar Daddy, Ballet Slippers, OPI Lincoln Park After Dark, Little Ondine Cuddle
Some awesome other treatments to look into for healthy, polished nails:
Burts Bees lemon butter cuticle cream, Lush Lemony Flutter, Dior Creme Abricot, Dior Nail Glow, Body Shop Nail Buffer, Bath and Body Works One Minute Manicure, Salley Hansen cuticle massage creme
How about you? What are your favorite nail colors for the office? How has it changed as you've moved from office to office?