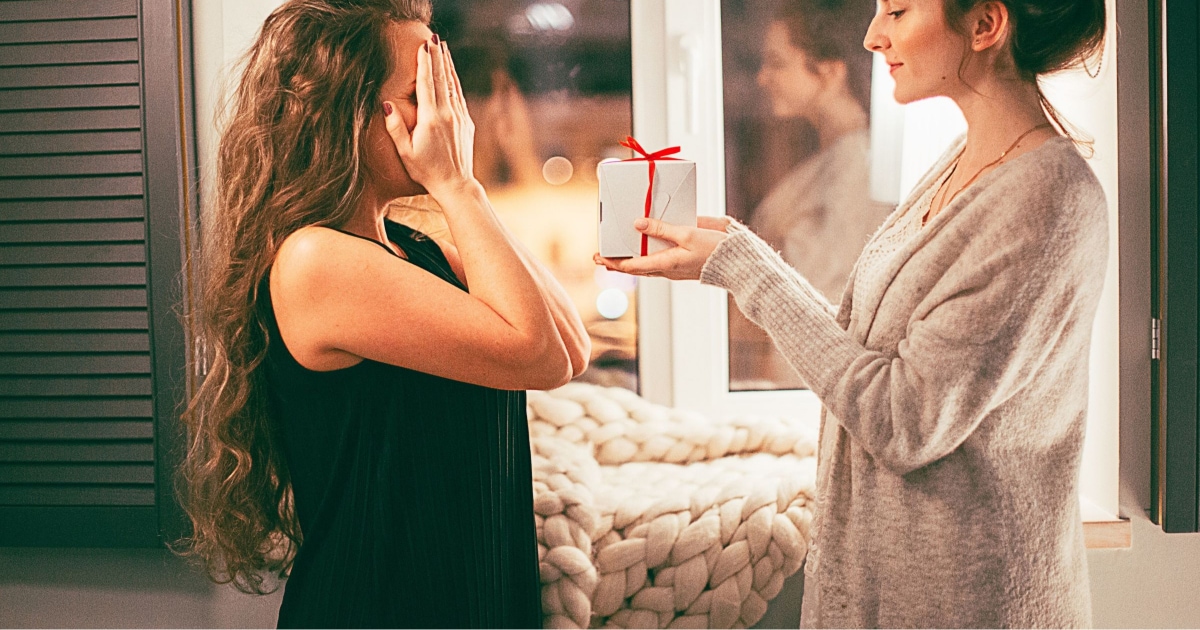 I am home sick with yet another stomach bug (my second this December — thanks, kids!) and so let's have a fun conversation… what is the best gift you're giving this year? What is the best gift you've ever received? Were they thoughtful, small gifts — or big, swing for the fences kind of gifts?
For my $.02… my husband gave me a thoughtful gift one year of crazy socks. We may not even have been married yet, but he noticed that although I tend to wear solid neutrals (well, black mostly), I'm a fan of crazy socks — and I was touched he noticed.
In terms of the best gift I'm giving this year… hmmn. I promised my eldest son we could go back to Universal Studios when he finished all the Harry Potter books, and he just finished book 7 last week, so I suppose I should get started planning that trip — we also may have a rescue cat in our future. (My youngest wants a dog, cat, and a Russian tortoise… so we're compromising on "cat.") How about you guys?
Stock photo via Stencil.