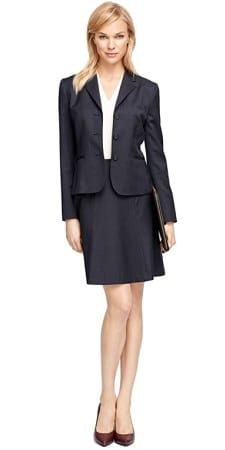 For busy working women, the suit is often the easiest outfit to throw on in the morning. In general, this feature is not about interview suits for women, which should be as classic and basic as you get — instead, this feature is about the slightly different suit that is fashionable, yet professional.
Ooh: there's a huge Brooks Brothers sale going on right now, ladies — I'm seeing dressing marked to $150ish down from $800, blazers from $500 to $150, and more. (To be honest I'm not even sure this is the biggest sale they'll have this season — but the prices are already pretty great on some items). For today's suit of the week, let's look at this pretty windowpane suit, significantly marked down with lucky sizes left in the blazer, pants, and skirt. Nice! The jacket (Stellita Fit Wool Small Windowpane Stretch Jacket) is $238 (down from $398), and the skirt is $100 (was $168). The matching pants are down to $136 (from $228).
Some other picks from the big sale. Obviously, some of the styling here was atrocious (or at least seemed to be a mismatch for the usual BB buyer) — imagine them without strappy sandals, dirty hair, and so forth.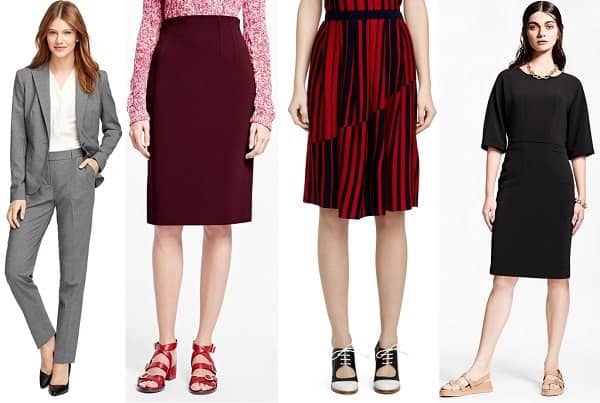 Above: one / two / three / four