I still have to round up suits, shoes, bags and jewelry — but for business casual and other basics, these are my favorite workwear items in the 2023 Nordstrom Anniversary Sale! Whether you're building a new wardrobe from scratch, refreshing an older one with newer colors and shapes, or trying to do a "stretch" wardrobe while you're losing or gaining weight, there are a ton of great items.
(Psst: don't forget you can use your Personal Points day to double your points! You get 4 days throughout the year.)
The items in bold are reader favorites!
(If you're not familiar with the sale — each year, Nordstrom marks new fall merchandise down for a limited time. Cardmembers get to shop early, and most tiers started July 12, 2023 — the sale opens to everyone, including non-cardholders, on July 17. Prices go back up on August 2. You will find some pieces on sale later in the fall, but the biggest inventory of sizes and colors is available right now.)
Great Lingerie in the 2023 Nordstrom Anniversary Sale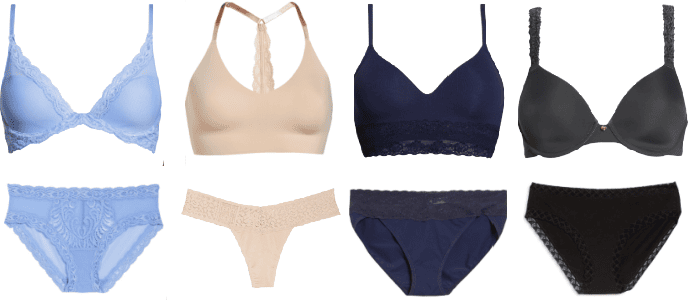 I'm pleased to see that, again, there's a ton of period underwear in the sale this year from the brand Proof. (If you've never used these products in the past, here are some of my thoughts on the pros and cons of period underwear — TLDR is I like them, and they're especially great if your period's arrival is unpredictable due to perimenopause or other reasons.)
Business Casual Blouses and More in the 2023 Nordstrom Anniversary Sale
Blouses can be great whether you're in jeans, trousers, or suiting — they always add a layer of polish.
Amazingly, it's day one and already some of my favorites are sold out — I weighed swapping them out, but inventory can move pretty quickly so I'm going to keep them in the roundup should they come back in stock. The sold out ones are in italics with an asterisk*.
Some of my favorites in the sale this year:



Great Blazers for Business Casual and Lightweight Jackets in the 2023 Nordstrom Anniversary Sale
There is a TON of prints for blazers like plaid and houndstooth — brown is also a huge color for blazers right now.

Fun Coats in the Nordstrom Anniversary Sale
If you're on the hunt for a sedate coat to last you for a long time, check out Soia & Kyo, Fleurette, Vince, and (on the more affordable side) Cole Haan, Lauren Ralph Lauren, and Michael Michael Kors.
Some of my favorite fun coats include the affordable ones from Avec Les Filles (plaids!), Sam Edelman (bright!) and BCBG (bright and texture!).
Elevated Basic Pants and Skirts in the NAS
There are a ton of great basics — two big notes to start:
First – one of Elizabeth's favorite pair of pants is on sale in a variety of colors and prints, down to $66.
Second – Halogen has a seamed pencil skirt back in the sale this year. Readers used to LOVE this skirt so much they called it The Skirt — it's down to $44.



Lovely Office Dresses in the Big Nordstrom Sale
If you're on the hunt for dresses to wear to work, there are a ton of great ones from Halogen, as well as Maggy London for regular and plus sizes. Some of my other favorites include these: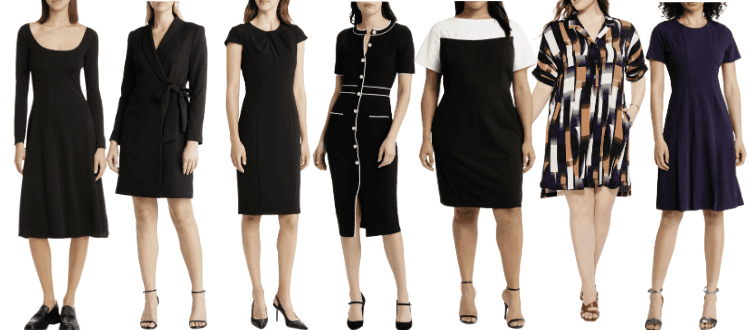 Dresses, all under $100 except for the first – scoopneck ($195) / blazer dress / sheath / sweater dress / plus black & white / shirt dress / A-line dress
Other Fun Stuff in the 2023 Nordstrom Sale
I've said it before, I'll say it again: I love linen sheets on the bed because they're so airy. (And no, I don't care if my sheets are wrinkled because, you know, I'm literally sleeping on them.) I've also had a number of the Lancer products in the set – they're all really quality skincare.
(Clockwise:) Lancer skincare / Supergoop sunscreen (reader favorite) / Revitalash set / Bare Necessities blanket / Linen sheets / Beach towel / Electric kettle / Le Creuset / Diptyque candle set (products between $26-$239)