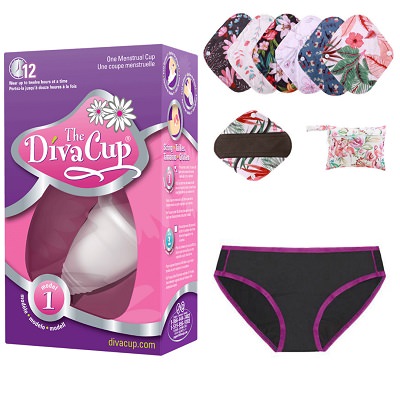 So here's a topic that is not going to be for everyone (I totally get it if you want to skip this post!), but something that I'm always interested to read about are the best alternative products for your period.
Over the lifetime of this blog, you guys have heard a LOT about my life and my thoughts on various products and tips for optimizing your life — but hearing about me and Aunt Flo may be too far even for me, so this post is mostly going to be referring you to threadjacks where the readers discuss the various products.
I will note that I've tried a variety of products (I've had my Dear Kates for the longest) and for my lifestyle they work really well. I like them from an environmental perspective, I'm not grossed out by them from a wearing or cleaning perspective, and they've held up well even after three years of use.
I particularly want to recommend alternative period products like reusable pads and period underwear when I hear people talking about situations where they are waiting for a period for a long time, either because they don't know if/when a period is coming because they're trying to conceive, they're several months postpartum, suffering from missed periods due to PCOS or another medical reason — or even if they're just entering perimenopause or otherwise finding that periods may not be as reliably timed as they were in the past.
SO: we've rounded up some of the most noteworthy reader threadjacks on this topic — and I'd love to open this post up to more discussion! Readers, have you tried alternative products for your period like DivaCup, Thinx, DearKates, or more? What have been your experiences with them — do you still use them — and who would you recommend them for?
Pictured at top: Diva Cup / Reusable Cloth Liners / Dear Kate
This post contains affiliate links and Corporette® may earn commissions for purchases made through links in this post. For more details see here. Thank you so much for your support!
DivaCup: Good & Bad Experiences
Positive DivaCup Reviews:
Less Positive DivaCup Reviews:
Period Panties: Thinx vs. Dear Kate
Using Period Panties as a Backup for a DivaCup
Readers, do tell: what do you think are the best alternative products for your period? Have you used period panties and/or a menstrual cup during your period? What have you found to be the best brands or products? Which ones haven't worked well for you?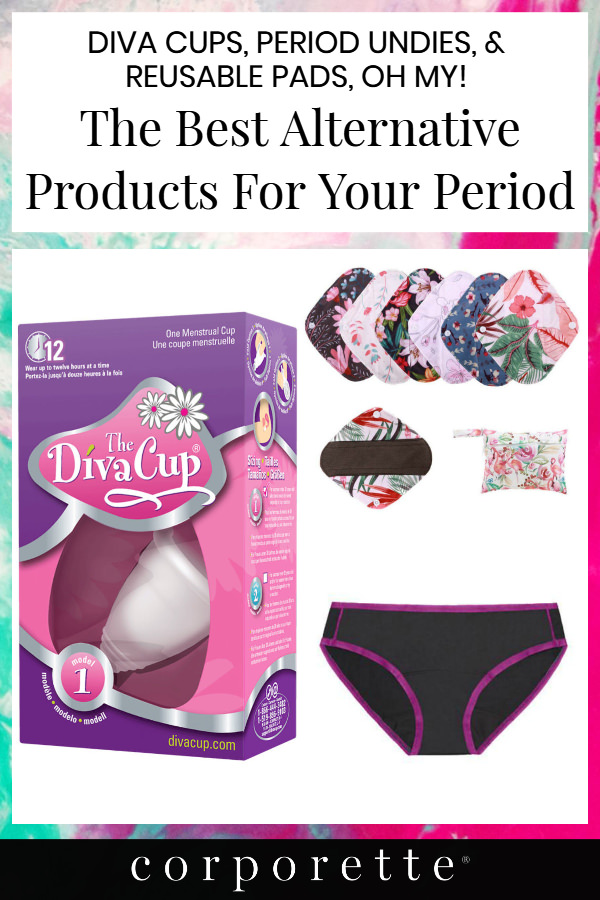 We are a participant in the Amazon Services LLC Associates Program, an affiliate advertising program designed to provide a means for us to earn fees by linking to Amazon.com and affiliated sites.