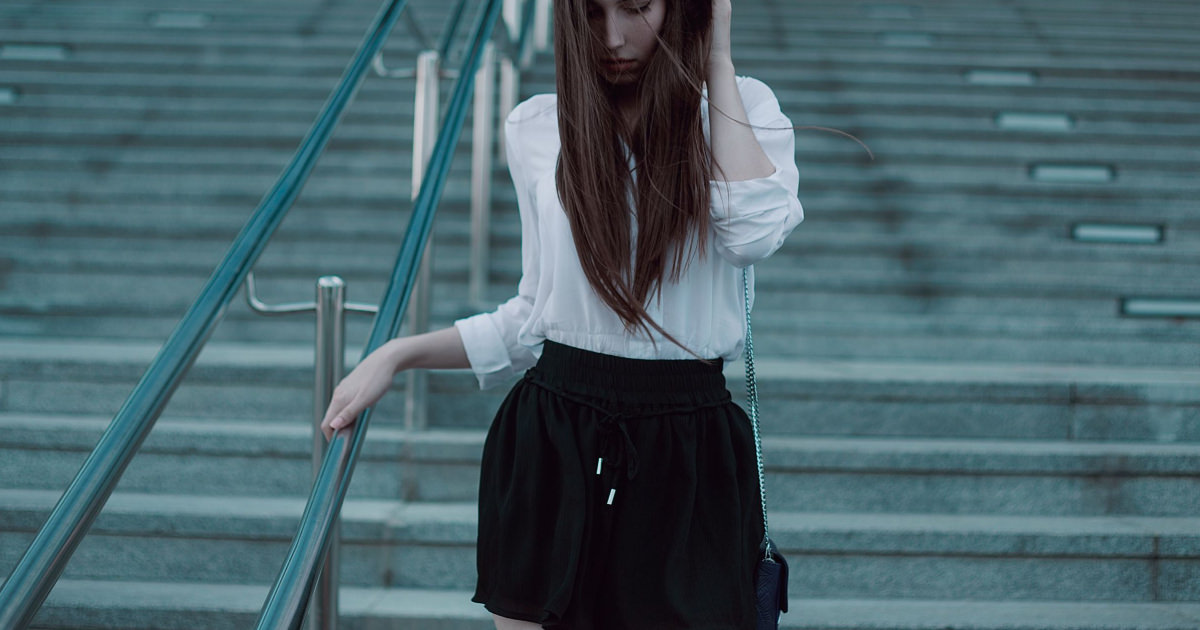 2019 Update: We still stand by this advice on how to keep your shirts tucked neatly (and have updated links and images)– you may want to check out our more recent discussion on when to tuck your shirt in.
Are you a tucker? If so, this reader has a question for you on how you keep your shirts tucked neatly…
Do you know of any device that will help a woman keep her shirt neatly tucked in? I envision something along the lines of suspender types of things that might function something like the shirt bodysuits they sell at Victoria's Secret. For example, they could be made of a stretchy fabric and could clip (or be sewn?) onto the front and back of the shirt on each side, and would run between the legs along the bikini line. Am I just crazy? I've done some internet searching, but all I can find is some horrible military things that clip from the bottom of one's shirt to the top of one's socks. Not exactly useful if a woman is wearing a skirt. Has anyone had a tailor install such things on shirts to keep them in place? Any other good tricks?
We must admit, this is a fascinating question. We're not much of a
tucker, but obviously there are some women out there who swear by it. (We're a little curious as to whether there will be any "it's a little embarrassing but it works" tricks, like tucking shirttails into underpants — come forward, ladies, you're in a safe place.) The most we can say is that we continually see bodysuits from retailers, such as the Wolford turtleneck pictured above (Colorado String Bodysuit, available at Saks.com for $245) and of course the button-front bodysuits they sell at Victoria's Secret (pictured at right, Essential bodysuit in solids, available for $32.50). Readers, what are your tips and tricks for keeping shirts and blouses neatly tucked? Are there any "rules" you have for when a shirt should absolutely be tucked (e.g., do shirttails matter)? To be honest, we've just gone by the gut here — if it looked good with pants untucked, we wore it like that. For our $.02, we can think of very few examples when a shaped shirt cannot be worn untucked.
Readers, what say you — what are your best tips on how to keep your blouse tucked neatly?