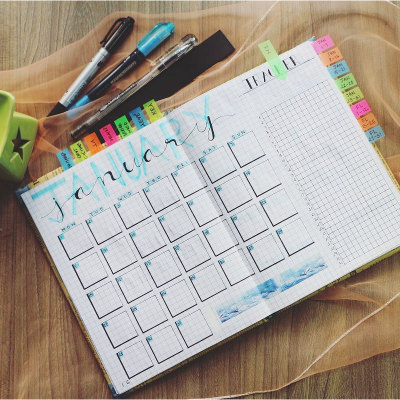 The year is young, which means for many of us it's a time to look at the year as a whole and start thinking about where to slot big things in — vacations, marathons — as well as to come up with a plan of attack for more flexible, amorphous goals (lose weight, get strong, organize your home).
A fun topic that I haven't seen too many other places, though, is what sort of career-related resolutions are you making — and what you can do to make a plan for them NOW as you take stock of the year to come.
Readers, I'd love to hear how you're planning or calendaring different career-related resolutions, particularly if this is a regular January assessment for you!
Look at Logistics for Career-Related Conferences and Events
Now would be a good time to find a conference or other event in your preferred field and look at logistics of it — what would have to happen for you to go? Would would you have to talk to (at work or home) to make it happen, by when would plane/hotel need to be booked, and — if possible — what would be your goals to get out of it?
Make a Plan of Attack for Amorphous, Flexible Career-Related Resolutions
What amorphous goals do you have for your career — find a new job, write something for publication, expand your network or keep up with your existing network? What does that plan of attack look like — for example, sending a similarly-worded but individual email to five people you've met recently and suggesting coffee, breakfast, or lunch?
Assess Your Career Maintenance Goals — and Try to Calendar Them
What maintenance goals do you have — for example, updating your resume or LinkedIn — and are those things you try to calendar in January or other times during the year? For those of you who have billable requirements, what does your calendar planning look like — if you know you have three weddings coming up in June, for example, do you try to build in reminders to try to get more billables in April and May?
Over to you guys — how are you planning for your career-related resolutions right now? (Side question but a fun one – are you using any great tools like preexisting planners?)
{related: I'm a convert to digital bullet journals — here are all of my tips for digital journaling!}