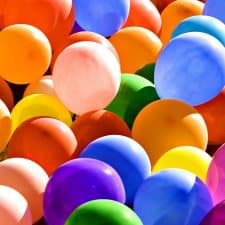 Happy Wednesday, ladies! I'm always honored and humbled by this website and its fantastic community of bright women. As you know, from time to time I like to check in with you guys to see how we're doing and whether we could be doing any better on content or other ways to serve the audience — and to that end, I've put together a little survey. (We haven't had one since May 2013!) I always appreciate the time and thought it takes to answer these things, so I thought I'd do a little giveaway along with the survey — if you answer all of the questions and provide us with contact info, you will be entered for a chance to win one of two $250 Amazon gift cards! June 25 Update: the giveaway is closed! But you can still take the survey if you'd like to. 
Click here to take the survey!
Click here to take the survey!
Click here to take the survey!
(No, I have not been wasting any time on Perez Hilton lately, officer.) 
If you're curious, the last survey results told us:
35.7% of our readers are ages 28-32; the next largest grouping is 25.8% of you ages 23-27.
35.4% of our readers spent $151-$300 on clothes last month (with 2.4% spending more than $1K)
74.7% of our readers have no kids; and 51.3% of our readers are married or in a civil union.
50.2% of our readers have a JD or are in the midst of attaining it.
83.1% of our readers work full time; of those who work full time, 32.2% of them make over $100K.
* While I'd like to hear from ALL readers, please note that due to legal reasons, the giveaway is only open to U.S. readers, age 18 or older. The giveaway will end at 12:01 AM ET on June 24, 2016. There will only be two winners; they will be randomly selected by Kat and notified by email. (Email or other contact info is required to enter the giveaway; please note that we will only contact you if you win.) If the first winners do not respond within one week, a new winner or winners will be selected.
Admin Update: The place to enter your email address (and enter the giveaway) is the final question on the survey form (the last page that is titled "This is the End, My Friends") — if you for some reason miss it or don't get a chance to enter your email address, you can do either of these two things from the same computer you used to take the survey: a) email me using the Contact Form, or b) leave a comment on this post with your email address is the "email field" (not the body of the post).  (Tech background here: the survey grabs your IP address so you can't take the survey 10 times (because you know you want to!); the commenting system and contact form also both grab your IP address as well, so I can link them.)
Pictured: balloons, originally uploaded to Flickr by Ilario Prospero.