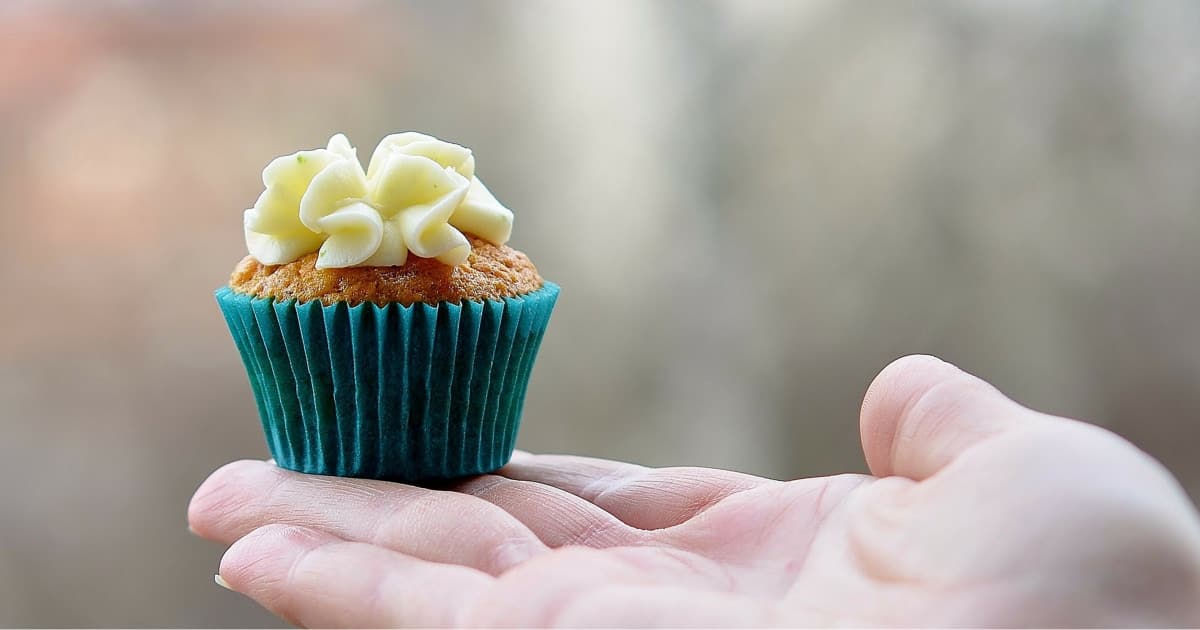 How do you politely say no to cupcakes at the office? Reader A has a great question, with shades of "how to stop the food pushers at the office," as well as how to adapt to the "snack culture" at a new office, and more. Here's the Q:
I recently started in a new office, and people love to bring in food and snacks all the time. Trouble is, I don't like to eat lots of sugary snacks, and, frankly, don't enjoy flavorless cakes with too much icing. How can I say no without appearing standoffish or snobby?
Well, I wouldn't include the bit about "flavorless cakes with too much icing." Instead, how about: "This looks delicious, but I'm good, thanks." or "What beautiful frosting! None for me though." or even "I'm not a big snacker, but thank you for offering!"
But there are a lot of etiquette issues in here, of course, and I'm curious to hear what the readers say. At my BigLaw firm this really was not a problem — people may have put a few snacks (more usually leftovers from catered meetings) in the coffee break room, but no one monitored your intake.
At the smaller offices where I've worked, though, people did bring in things, and frequently it was an excuse to gather with your coworkers and socialize for a few minutes, which definitely increases the stress factor in terms of office etiquette, either in terms of not wanting to be rude to whoever made the snack, as well as not wanting to miss out on socializing time with coworkers.
I'm also vaguely remembering stories from commenters where people then use a "no thank you" to opine on your weight/weight loss/lack of extra weight (delightful!), and perhaps even a story from a commenter about someone who took a cupcake to be polite, then immediately trashed the cupcake when she got back to her office, resulting in some confrontation over whether she should have taken/trashed the cupcake. (Am I crazy? Or perhaps the storyteller had bought special cupcakes for interns and then she found the cupcake in the trash, uneaten, and was hurt?)  So here are a few more thoughts on this:
– If people at your office gather to eat their snacks, join the group if you have time. Bring coffee or tea if you'd like, or an apple. If you can, bring snacks that you prefer occasionally (or even snacks that you think they might enjoy).
– Don't ever feel obligated to eat something or take something because people are bringing it to the office. I think honesty is always better than a little white lie (and enough "little white lies" will ultimately affect your perceived professionalism and trustworthiness), but I can also see how there may be a singular instance where a little white lie is preferable to a firm "no." For example: "I had the biggest lunch!" or "I think I'm allergic to _[insert ingredient here]_ " or "I have to fast for the next few hours for ___."
– If you do take something with no intention of eating it, don't trash it at the office. If something has been purchased explicitly for you (e.g., the commenter's story of the special cupcake for the intern), don't trash it — at least not in the office. Instead, explain that you're looking forward to eating it later, and then take it home and give it to your roommate/trash it/freeze it for later. If it's large enough to share with other people in the office, cut a portion for yourself to "take home," and then gracefully share it with others in your office — put it on a plate with a note that acknowledges the kindness of the person who gifted you with the food. "Amazing cake by Kat — please feel free to enjoy!"
Readers, what do you think about cupcakes and the office — what have been your best ways to avoid eating unwanted food while also being polite? Is there a "snack culture" in your office? How do YOU say no to food pushers at the office?
Pictured above: Stencil. (Originally pictured (2013): Cupcakes, originally uploaded to Flickr by fiveforefun.)