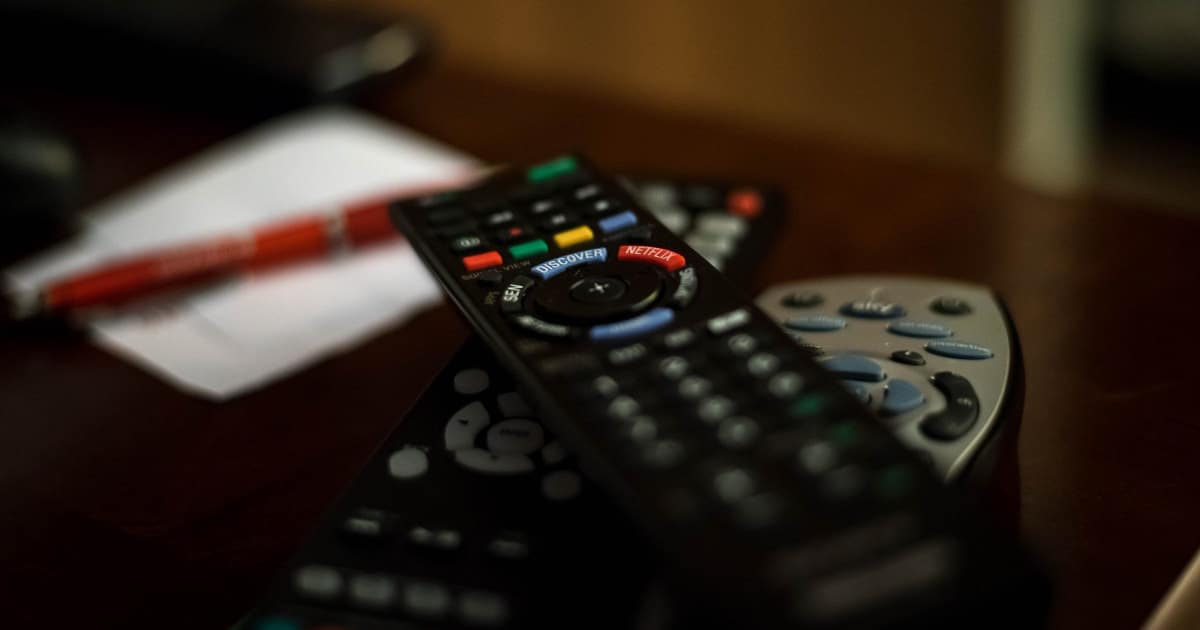 Cutting the cord and freeing yourself from that monthly cable bill is becoming more and more popular — people choose to do it not only to save money, but to avoid dealing with cable companies, who have earned their industry the title of most disliked in the country (along with ISPs). Kat recently decided to cut the cord, and I haven't had a cable subscription since at least 2007. (My son probably doesn't even know what cable is.) Still, finding out HOW to cut the cord can be a little nervewracking — so today we're rounding up which streaming services you should consider, as well as which devices you may need.
At my house, we stream Netflix and Amazon Prime Video, and we enjoyed a few months of Showtime … after I signed up through Prime Video and then forgot to cancel the free trial. We also use our huge DVD collection, borrow DVDs from the library (mainly Blu-ray), buy the Blu-ray versions of our favorite movies (I feel old saying those things), and watch various TV clips on YouTube, from Key & Peele to The Graham Norton Show. DVDs aside, there are so many great alternatives to cable that considering all the options can be really confusing. Still, that's a good problem to have.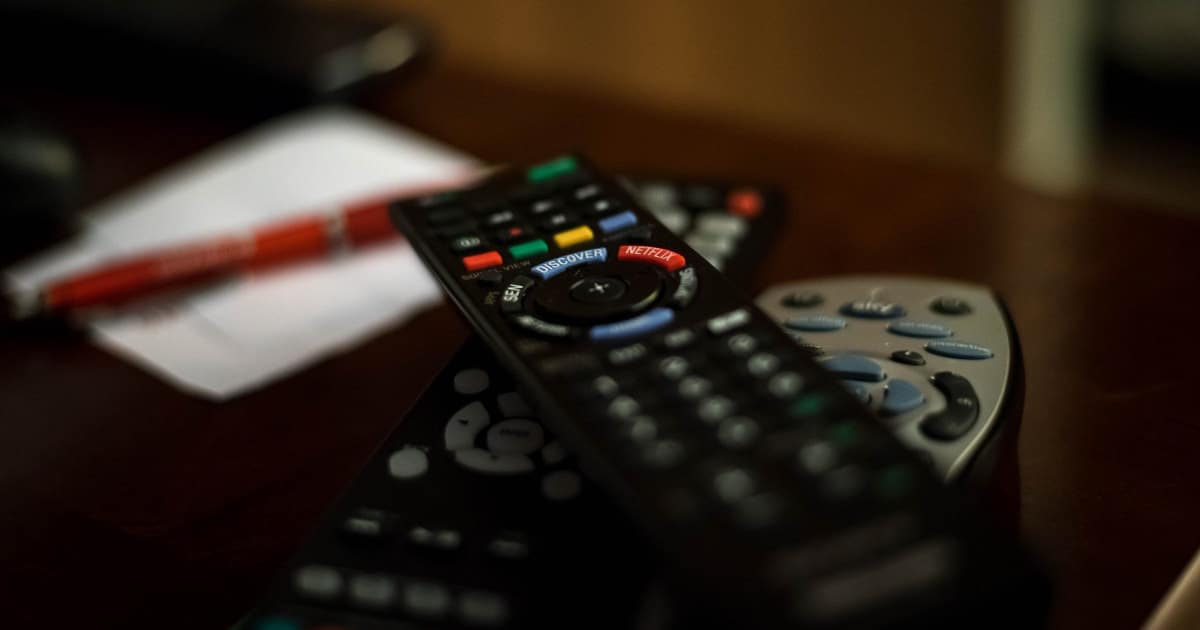 Here are details of the main services and devices that can help you cut the cord for good:
1. How to Cut the Cord With Streaming Services
The Big Players
Netflix: Netflix's three plans will cost you $7.99, $10.99, and $13.99 (free trial available). (Yes, they still have the DVD-only plan, as well as a DVD add-on for streaming.) Check out websites like Instantwatcher, which lets you search Netflix by release year, genre, average rating, IMDb rating, MPAA rating, Rotten Tomatoes rating, awards/nominations, NYT Critics' Picks (and even more), and Flixable, whose search has fewer options. Both provide lists of which TV series and movies are leaving Netflix soon.
Amazon Prime Video: Available as part of Amazon Prime ($99/year total) or as a standalone for $8.99/month, Prime Video has a lot of content "Included with Prime," as well as movies and TV to buy or rent. Here's something you may not know if you're not a Prime member: IMDb is owned by Amazon, which means that Prime Video can offer quick facts about what you're watching through their X-Ray feature — just click to pause the video and see the information. (I love these — I miss Pop Up Video.) You can download content to watch later — and, as with Netflix, Instantwatcher gives you a more targeted search. The "Amazon Channels" feature lets you sign up for channels like HBO, Showtime, and PBS Kids for monthly fees.
Hulu: Hulu costs $7.99/month (free trial available) for the cheapest plan, "Limited Commercials," which has minimal commercial interruptions, while "No Commercials," which has "no commercial interruptions" (but shows ads before and after certain shows) is $11.99/month. "Hulu with Live TV," currently in beta, is $39.99/month for "live and on demand TV from 50+ top channels including sports, news, entertainment, and more," and it includes the Limited Commercials plan. Optional add-ons for Hulu are HBO, Showtime, and Cinemax.
Sling TV: If you're wary about cutting the cord, this option may be for you. Owned by Dish Network, Sling TV (free trial available) lets you stream selected live and on-demand channels. Sling Orange is $20/month and gives you about 30 channels (ESPN, Disney, HGTV, CNN, Comedy Central, etc.), while Sling Blue offers about 45 channels (Fox, NBC, etc. — but no ESPN or Disney). You can combine them for $40/month, as well as pick add-ons like News Extra ($5/month), Comedy Extra ($5/month), and HBO ($15/month). All channels are listed here. You can watch Sling TV via many platforms/devices: Roku, Fire TV, Apple TV, iOS and Android, Chromecast, etc.
HBO NOW: The cost of HBO NOW (not to be confused with HBO GO — the differences are shown here) is $14.99/month (free trial available). You can watch on all sorts of devices — the Fire TV Stick, Roku, Chromecast, Apple TV, iPad/iPhone, Android, etc. Signing up for HBO through Prime Video gives you access to the same content as HBO NOW, and you can use either the HBO NOW app or the Prime Video app to stream HBO programming
If you want information on other options (Vudu, PlayStation Vue, YouTube TV, etc.), Consumer Reports has an even wider list of streaming services, with cost details, suggested audiences, and the latest news on each.
Specialty/Niche Subscription Services:
These are just a few of the many smaller streaming services available, which focus on everything from anime to horror to documentaries. (Ranker listed 25.)
BroadwayHD, $8.99/month, $99.99/year: Recorded and live performances from She Loves Me to A Midsummer Night's Dream to Falsettos.
Acorn TV, $4.99/month, $49.99/year, free trial: British TV, including long-running favorites like Midsomer Murders and Foyle's War as well as relatively newer shows such as Life on Mars, Vera, and Very British Problems. You can also sign up for Acorn TV through Prime Video.
BritBox, $6.99/month, free trial: More British TV — and like Acorn, there's a mix of new and old(ish) content, like Absolutely Fabulous, The Office, Fawlty Towers, EastEnders, and classic Doctor Who (not all seasons available for all series). BritBox is also available through Prime Video.
2. How to Cut the Cord Technically (The Devices)
Fire TV Stick & Fire TV: Kat wrote about her Fire TV Stick in a recent CorporetteMoms post. (Does "Fire TV Stick" remind anyone else of this song? Just me? OK then.) With the Fire TV Stick (which you plug into your TV via its HDMI port), you can watch Netflix, Prime Video, Hulu, HBO, Showtime, NBC, PlaystationVue, DirecTV, Sling TV, and more. You can also stream Pandora, Amazon Music, and others; watch Vevo and Vimeo; and play games. If you want to watch broadcast channels (for example, NBC), you can do that with an HD antenna. If you use your Fire TV Stick with another TV (while traveling, etc.), you can stream content via Wi-Fi — and it's compatible with Alexa, too. The Fire TV Stick is on sale for $29.99 from $39.99. What about Fire TV ($49.99 on sale, from $69.99)? There are differences in resolution, memory, processor speed, available games, and more — Tom's Guide has a summary. [affiliate links]
Roku: Roku streaming players ($29.99 and up) connect to your TV using its HDMI port — and that's where the simplicity ends. Roku offers a whole line of products: Roku Express, Roku Express+, Roku Streaming Stick, Roku Streaming Stick+, Roku Ultra, and Roku TV. (Here's a chart that compares the specs.) Let's make it easy here: TechRadar recommends the Roku Streaming Stick+ for 4K TV owners, and the Roku Streaming Stick for HD TV owners. (4K is said to be "the future of TV," but most of us probably wouldn't be able to tell the difference between the picture quality of 4K and HD.) Also check out Roku's website, which helps you choose a device by asking a few questions. With the most basic option, Roku Express, you can watch Netflix, Prime Video, Hulu, DirecTV Now, YouTube, Roku's own channel, live and on-demand TV, etc. It works with Sling, and you can use Roku with or without a cable subscription. Depending on where you live, you can also watch over-the-air HD channels (NBC, Fox, etc.) with an HD antenna. [affiliate link]
Chromecast: Chromecast ($35) connects to your TV via its HDMI port and lets you stream content on your iPhone/iPad, Android phone/tablet, laptop, and, of course, Chromebook. You can stream free and paid content (TV, movies, music, games, etc.), including subscriptions like Netflix, Pandora, Hulu, HBO GO, etc. You can also use it to stream what's on your Android device or view what's on Chrome on your laptop, and you can pair it with Google Home. To decide between Chromecast and Chromecast Ultra ($69), use these specs from Google, as well as some info from Engadget. The main difference is that the Ultra supports 4K Ultra HD content — so you should choose that option if you have a 4K TV.
Apple TV & Apple TV 4K: Apple TV is $149 and lets you watch content from iTunes, Netflix, and Hulu, and play Apple TV games — and your options are meant to be streamlined with the Apple TV app (which you can also use on iPhone and iPad). It comes with a Siri Remote (which can also be used as a game controller), and it plugs into your TV via HDMI cable. Besides the Siri Remote, you can control your Apple TV with an iPad or iPhone (using the Apple TV Remote app). You can stream Apple Music, listen to ad-free radio stations, listen to music from your iCloud Music Library, and use AirPlay to view content from your Mac or other iOS device. The Photos app lets you view photos and videos from iCloud, your photostream, and so on. The new Apple 4K ($179.99 to $199.99) enables you to watch movies and TV in 4K HDR quality (on a 4K TV).
Further reading:
Do you have cable, or have you cut the cord? Which of the above options do you use, and do you like it? If you don't want to give up your cable subscription, is it because there certain channels/shows that you don't want to lose and can't watch in other ways? Do you share passwords with your family for certain streaming subscriptions? What are your favorite shows right now that are only available through Netflix, Prime Video, or Hulu?
This post contains affiliate links and Corporette® may earn commissions for purchases made through links in this post. For more details see here. Thank you so much for your support!
Picture via Stencil.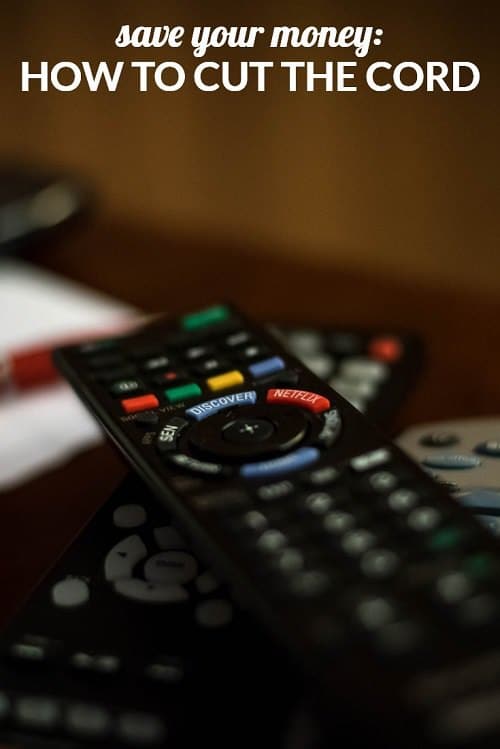 We are a participant in the Amazon Services LLC Associates Program, an affiliate advertising program designed to provide a means for us to earn fees by linking to Amazon.com and affiliated sites.