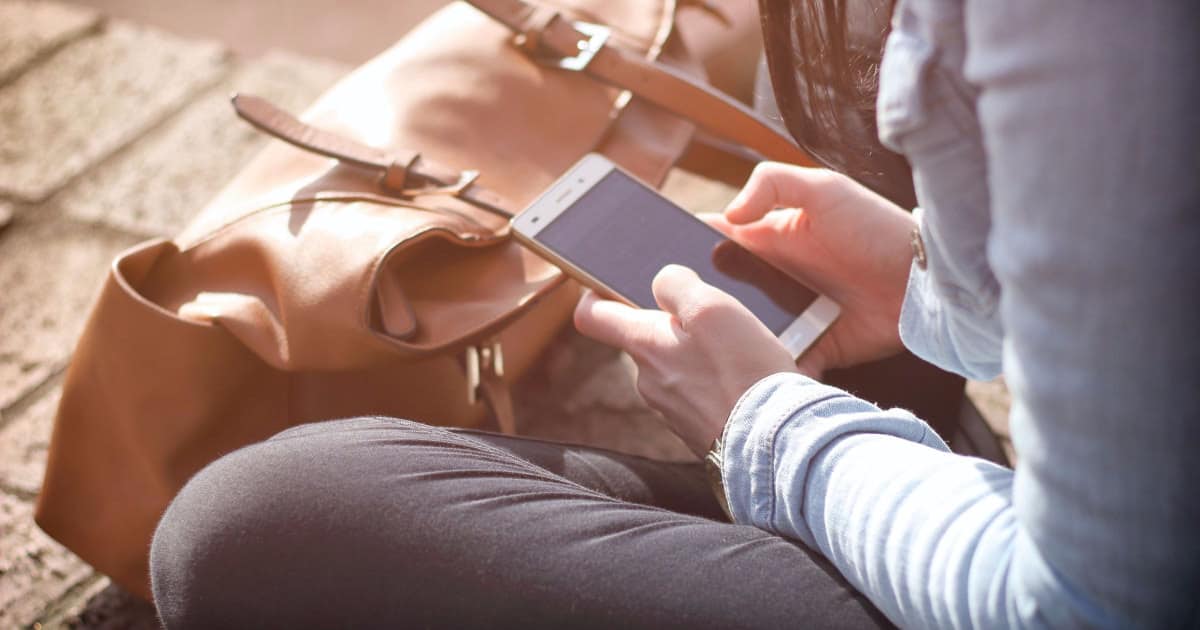 We were talking recently in the Corporette Slack channel about people we knew who were still on the family cell phone plan as an adult — and considering we've seen so many news stories about different levels of this kind of co-dependence, from sharing passwords with family members to getting help with your rent, we thought it would be fun to have a bigger discussion about it here at Corporette. Thank you to Rebecca Berfanger for writing this for us — I can't wait to hear everyone's thoughts on this topic! – Kat.
Readers, have you ever thought about whether you are independent–or co-dependent–when it comes to your expenses? Is part of your view of "adulting" to be 100% totally financially independent — or do you think it's budget savvy to share passwords and family cell phone plans? Where is the line in your mind? If you've discussed this intimately with friends or partners, do you think you're normal or on one end of the continuum?
Do your parents or other friends or family members still financially support you in some way (mortgage, bills, transportation, housing) or do you always pay your own way? If you're in a relationship, do you share a bank account? Are there some things you don't mind sharing, like a family cell phone plan or passwords for your favorite source of entertainment?
In the first episode of Girls, Lena Dunham's Hannah Horvath asks her parents for money so she can continue to live in her Brooklyn apartment. Sure, New York is very expensive, but it's a good place for a writer to live so she can network and land a decent job in her field. Fair enough.
Yet even though she seems to have a decent job, it is an unpaid internship with no guarantee of advancement. Depending on your personal situation, that conversation was relatable, cringe-inducing, or possibly both.
Here are few questions to consider:
Who pays your bills? Does anyone other than your roommate(s), significant other(s), Airbnb guest(s), your cousin who crashes on your couch when she has a business conference in town, or anyone else who directly benefits from your home's heat in the winter and A/C in the summer frequently help pay your mortgage, rent, or other bills (or perhaps help with a significant gift for a downpayment)? Or do you skip that step and just live for free (or almost free) with relatives to save some dough?
Do you share a bank account? We've discussed married money management before on Corporette. Some couples have a joint account for shared expenses, some share everything in one pot, and some keep everything separate. Some couples also split up the bills so that ultimately it is (hopefully) equitable even if it isn't always equal. Also, how committed would you have to be to share an account? If you do share or have shared an account, would you recommend it?
Who covers your transportation? If you are in a city where you don't need to own a car due to a mostly reliable public transit system, or if you can walk or ride your bike almost everywhere, or if you prefer Uber or Lyft to car ownership, that's great! But if you rely on owning your own car, who pays the loan? Who pays for the gas and regular maintenance? Have you figured out how you can (legally) be on a family member's car insurance? Do you share your car or have your own?
Do you share passwords? If you subscribe to a news service or streaming service like Netflix or Hulu, do you share your password, or do you prefer to keep your subscriptions to yourself?
Are you still on family plan even after you consider yourself an "independent adult"? Even if you pay your own bills and mortgage or rent, you don't share a bank account with anyone, you make your own car payments, don't ever share passwords, and every time "Independent Women" (or another girl power song) comes on you sing it loud and proud, are you on a shared phone plan with your parents, even if they live two states away?
Ladies, let's hear your thoughts — how old are you, and to what extent do you receive/want/get "family help" for this kind of stuff?
Further Reading: