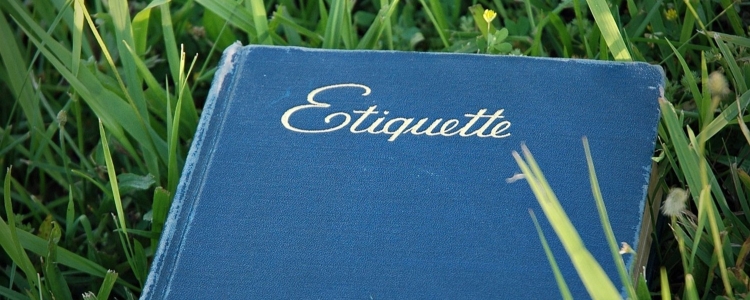 A few weeks ago The Cut had an interesting article about "the new rules" for etiquette, tipping, texting, ghosting, hosting, and more… so let's discuss! What older etiquette rules do you still follow? What newer etiquette rules do you recognize? (Did The Cut get it right?)
Parts of The Cut's Etiquette Advice I Disagree With the Most
"You can cancel any plans up to 12 p.m." (#2) – Really? As an introvert who almost always wants to cancel, this seems completely rude to me.
Straight people shouldn't use the word partner (#10) – I'm intrigued by this one, but I'm coming at this from the perspective of a content creator — and I would raise an eyebrow if official communications from a company, school, or charity activity weren't inclusive, whether to say "+1" or to say "partner."
For group dinners with friends, always split the bill evenly and put it on one card (#55) – Yikes, really? I haven't gone out on a ton of group dinners in the past three years or so, but it feels like it's just so, so easy for the server to take multiple credit cards. I realize it can be annoying to say "Put $50 on this card and $100 on this card," but if the group is small enough (maybe four people, max) it feels like it would be OK.
No matter if you're on the subway, in the office, or at a party, you should be the first one to bounce when things go wrong for any reason. (#70) – Again: really? Part of the theory here is that you should be brave enough to leave a boring party so that you're freeing up others to do the same — but some of my expectations of Very Good Friends are that we come and stay for the parties, even the boring ones, and do what we can do make it more interesting.
They say it's OK to text, email, or DM anyone at any hour (#94) — Emails and DMs, yes, but NO for texting. These days so many of my friends go to bed on the earlier side that I honestly feel bad for texting people after 9:30 p.m. unless there's something dire.
Readers, how about you — what were your thoughts on the etiquette advice? Do you have different thoughts on any of the rules I disagreed with? In general, what older etiquette rules do you think are less important, and what new rules exist?