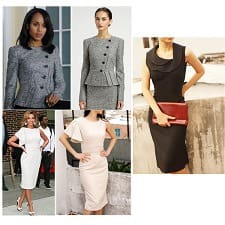 I've always been impressed when readers have mentioned some of their favorite stores for workwear on Etsy — and I've even bookmarked a few over the years! Still, Etsy can be a pretty big place, so I asked Ashley Wermick, a fashion writer and editor, to take a look to kick off the discussion — what are YOUR favorite Etsy stores for workwear? What are you constantly on the hunt for that you hope an indie/custom seller can help you find? (Welcome to Corporette, Ashley!) – Kat
Sure, you've browsed Etsy to find handmade candles, quirky art, or even bridesmaids' gifts — but how about office attire? There are hundreds of shops that sell professional, well-made clothes that can take you from the boardroom to casual Friday and beyond.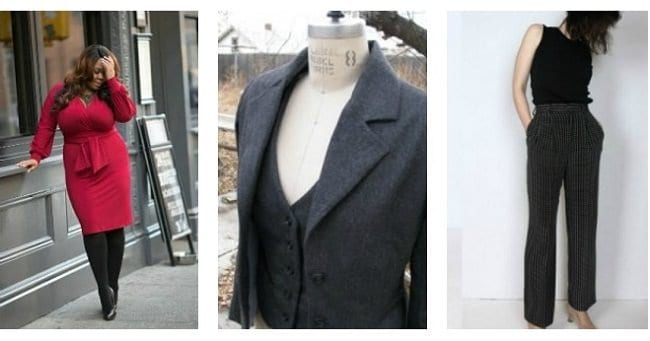 Here are seven Etsy shops to watch for workwear. Not only will you snag some stylish new duds, but you'll help support indie sellers and small business owners. It's a win-win.
Update: Our Latest Favorite Etsy Stores for Workwear
As of Nov. 2023, our favorite Etsy stores for workwear include CelesteLilou and Heart My Closet (both sellers do custom vintage-inspired dresses), MarcellaNYC (minimalist clothes), VigilanteLabs (custom suits), and TielDorein (plus sizes).
heartmycloset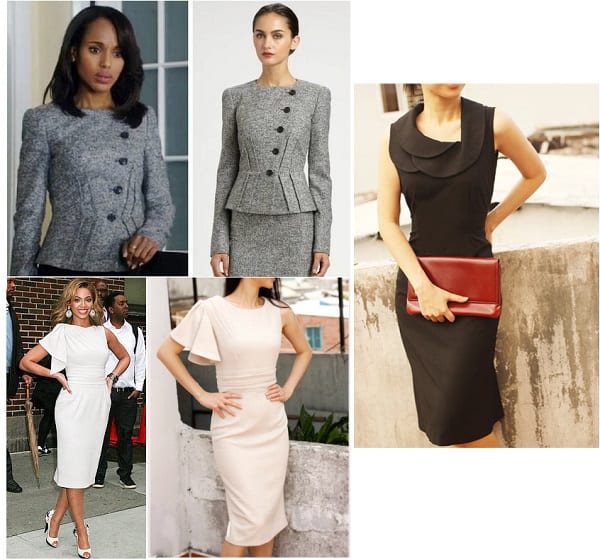 Does Olivia Pope give you major wardrobe envy? Do you wish you could dress like Beyoncé on the daily? Then look no further than heartmycloset.
With designs based on TV characters, celebrities and vintage silhouettes, shop owner Cynthia creates inspired workwear in your choice of color and fabric, tailored to fit you perfectly. Because items are made to order, you can customize the fit — and the style — to suit your needs. Prices range from $66-$190.
TielDorein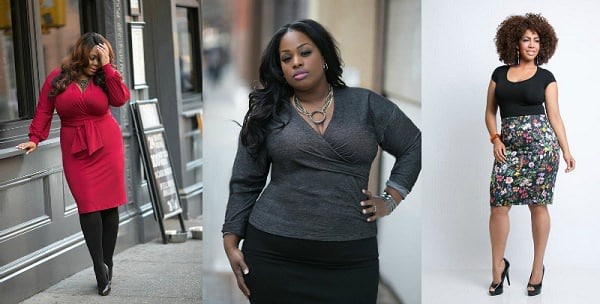 Offering stylish career staples in sizes 0X to 3X, TielDorein is a must-stop shop for plus-size fashionistas. Check out their ultra-flattering wrap dresses, fun printed pencil skirts and "no-gap" button-front blouses, all made in the USA. Prices range from $41.40-$111.75.
marcellamoda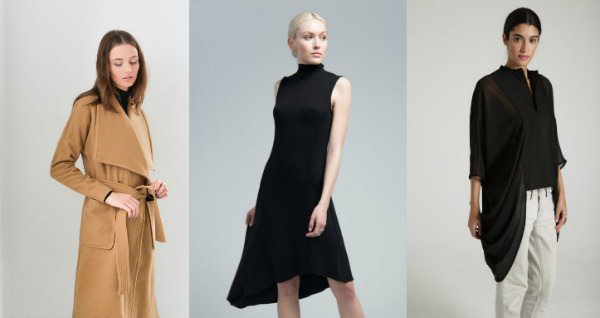 Collage photo links (above): 1, 2, 3
If your fashion sensibility leans toward trendy minimalism, marcellamoda is the Etsy shop for you. Featuring clean lines, unique silhouettes and plenty of neutrals, it's a go-to source for not-so-basic wardrobe staples.
As a bonus, each time you shop, you support charity. Sisters Marta and Siyana—who named the shop after their grandmother, Marcella— donate a portion of their profit to UNICEF. Prices range from $14.99-$290.
thebroodingkind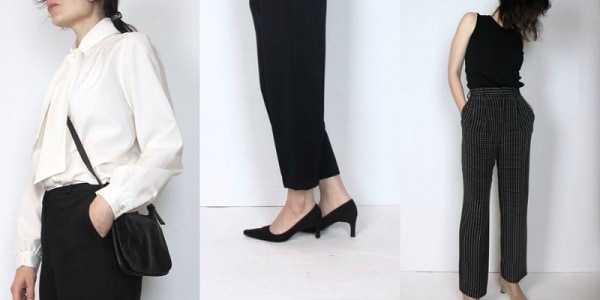 Love vintage clothes, but don't have the time to browse local consignment shops? Located in Portland, thebroodingkind features a curated collection from thrift stores, estate sales and online sales. From shirt dresses and bow-neck blouses to pointy-toe pumps and structured handbags, this is the place to shop for professional, retro-cool workwear. Prices range from $16-$78.
MayaEplerFashion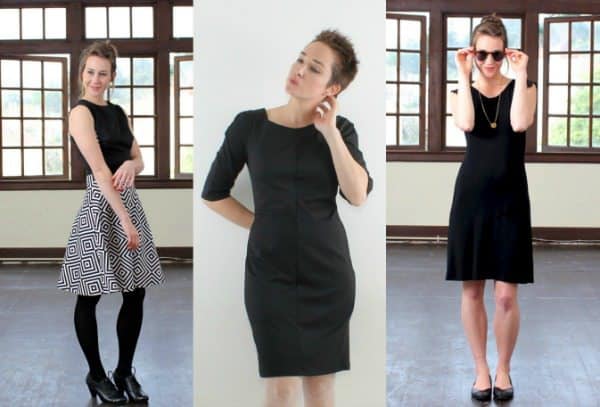 Collage photo links (above): 1, 2, 3
In this day and age, purchasing eco-friendly designs doesn't have to be a luxury. Enter MayaEplerFashion, which offers mid-priced clothing made with high-quality, organic natural fabrics. With lots of office-ready dresses and cozy knits, visit this "indie vegan fashion boutique" if you're looking to go green with your wardrobe. (See our guide on How to Avoid Fast Fashion for Work Clothes if this is of interest to you!) Prices range from $9-$180.
Update: Maya Epler's moved off Etsy and onto her own site; you can find her work here.
Laclefclothing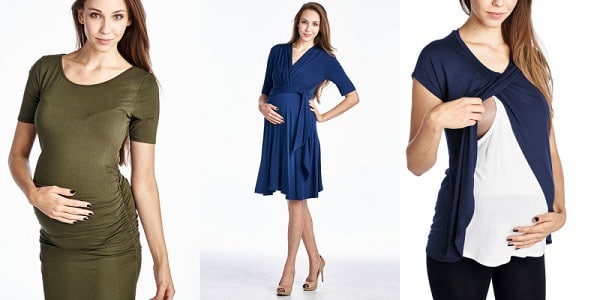 When you're expecting, finding stylish, office-appropriate maternity clothes can be a daunting task. Luckily, LA-based Laclefclothing has you covered with chic dresses, blouses and jackets made for your growing bump. After your wee one arrives, be sure to scope out their nursing mom-friendly tops, too. Prices range from $13.99-$42.99.
VigilanteLabs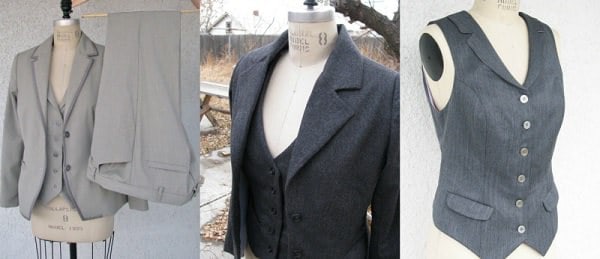 Denver's VigilanteLabs is a treasure trove of unique designs, where you can find everything from cosplay costumes to 1950s-style wedding gowns.
However, their selection of custom-made pantsuits can't be beat. Shop owners Lianna and AJ will create a one-of-a-kind suit for any size made to your specifications… right down the lining and pocket style. Prices range from $575-$1,686 for custom suits.
Readers, how about you — what are your favorite Etsy shops to find workwear and more?