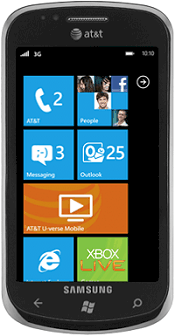 A huge thank you to Windows Phone for giving me a Samsung Focus to play with during Fashion Week! I loved being able to Tweet, take pictures (and send them to Twitter), and check my Gmail, Facebook, Twitter, and horoscope while waiting in line after line at the shows. To be honest, those few things kept me busy enough that I didn't play much in the app store, but I have heard great things about the FitTracker App, as well as Bitbop (for TV), and Flux (for RSS feeds). I'll miss the huge touch screen and how much fun it was to navigate around the phone. Don't forget that you can still enter to win a Windows Phone! You have until February 28th to enter.
I'm going to try to put my thoughts about Fashion Week into a more concise form over the weekend — so many thoughts whirling around my head!
Full disclosure:  Windows Phone is a sponsor of Corporette.