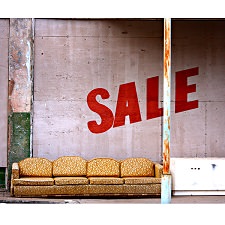 Happy long weekend — I hope everyone is getting to enjoy the 3d of July off as well as the 4th! If you're not, I thought I'd throw up a quick sales roundup post to a) let everyone know what sales are afoot, and b) give you a fresh open thread for those of you stuck in the office or otherwise hanging out near a computer today. My favorite sales are in bold. 
Pictured: Flickr / pagedooley (colors modified a bit). 
Readers, have you found any great sales this weekend? Any favorite recent purchases in general? Are you at work today or just chilling out?