Aug. 2022 Update: The Nordstrom Anniversary Sale has ended for the year, but stay tuned for the next big sale. Unfamiliar with the NAS? Check out this page for more info on why it's the best sale of the year.) Sign up for our newsletter to stay on top of all the major workwear sales, or check out our roundup of the latest sales on workwear!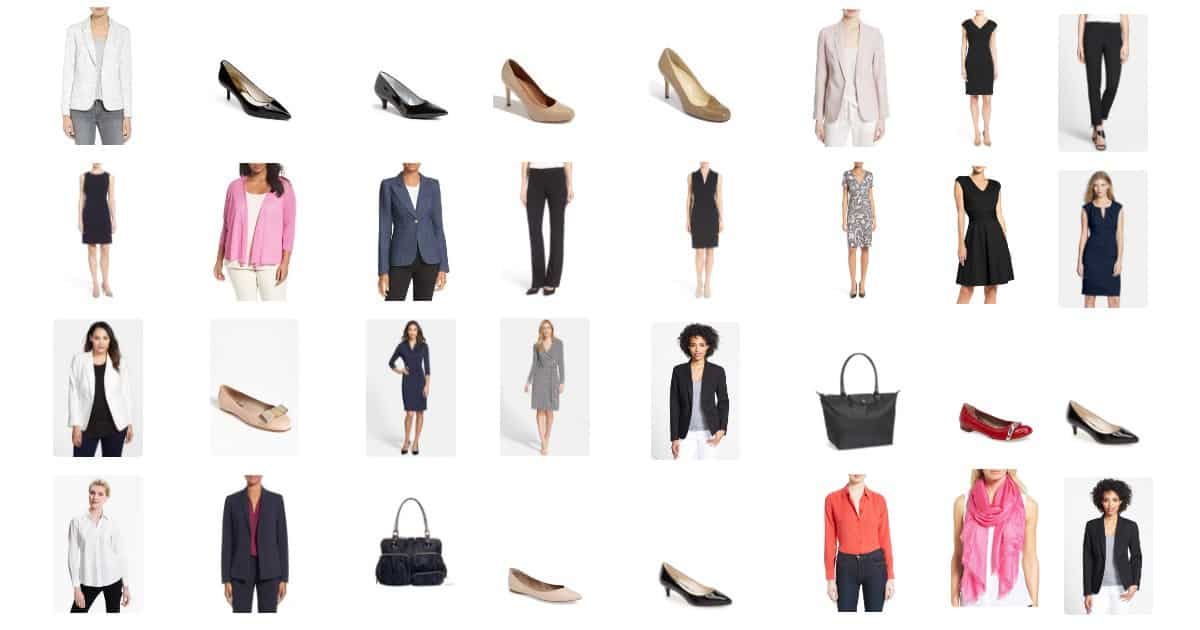 As I mentioned this morning, Triple Points are available at Nordstrom from today through May 7 — and the store has a TON of classic wardrobe essentials if you're looking for advice on how to build a work wardrobe for summer or freshen up an older wardrobe.
A lot of these pieces in our Workwear Hall of Fame, but I thought I'd feature them here — as always, note that Nordstrom has long been a reader favorite because of their excellent customer service, long return policy, and all the reviews and ratings.
(You can earn Triple Points through the Nordstrom credit card, of course (you can check out our review on becoming a member here) or, in a newish policy, just by signing up for a Rewards card. For every 2,000 points you earn by spending at Nordstrom, Hautelook, or Nordstrom Rack, you'll get a $20 Note to spend on anything you want.)
(Psst: I'm thinking of turning this into a series, in part because I vastly prefer to shop from/return purchases to one store rather than 15 zillion little store purchases — plus it's been ages since we talked about how to build a capsule wardrobe for work, how to build a wardrobe for your summer internship, or how to revamp your work wardrobe.
What other stores would be at the top of your list if you wanted to build a work wardrobe? Perhaps ShopBop, Boden, Bloomingdale's, J.Crew, J.Crew Factory, or Target? Talbots?)
See everything we picked out below — and please note that there are multiple "pages" of the little widget, so you may have to click the arrows to see everything.
How to Build a Work Wardrobe at Nordstrom
Check out the slider below — you can use the arrows at right and left to go forward and backwards manually. You can also see all of our Nordstrom Hall of Famers here!