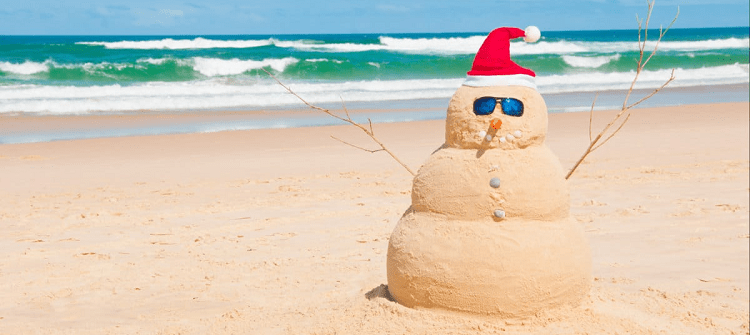 Update: We still stand by this advice on holidays, vacations, and office etiquette, but you may also want to check out our other posts on holiday business etiquette, or if you're a working mom, check out our discussion over office etiquette, family vacations and coworker jealousy.
I thought today might be an interesting open thread — how does your office handle the holidays? Is it big enough that you can take time off whenever you want? Is it so small that you have to ask for permission before you schedule holiday plans? For those of you who do usually work over the holidays, is it generally slow — and if so do you use the time to be super productive (e.g., zeroing out your inbox), or do you take it super slow yourself (come late, leave early, have long lunches)? Do you travel over the holidays, either to visit family or to take advantage of some of the great vacation deals we see around now? (Pictured.)
For my $.02: I've always gone home to Ohio for the holidays. When I was working in BigLaw it was never an issue when I booked the flights — I was usually lucky enough to not be doing anything that required me to be in the office, so I could always work from afar if I needed to.
When I moved to a much smaller office for a nonprofit, though, it was considered a courtesy that you had to ask (pretty far in advance!) if you wanted to take time off, to ensure that our vacations didn't overlap too much. Funnily enough, I don't even remember what the "office etiquette" was in my first few years out of college (which tells me that I was probably totally ignorant of it and planned my holiday vacation whenever I wanted to).
Let's hear it, readers — what are your thoughts on holidays, vacations, and office etiquette? IS it rude to book a big vacation? How much advance notice is needed? Have you ever worked with someone who you thought really breached office etiquette around this time of year?
Pictured above: Deposit Photos / KonArt. Originally pictured (2012).