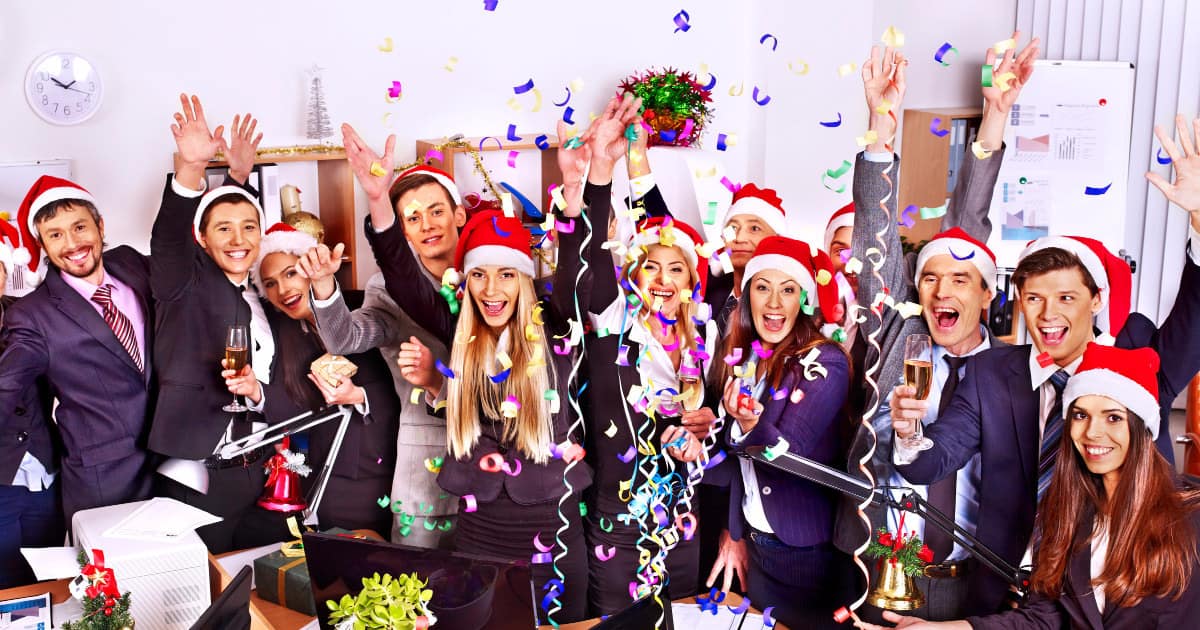 Looking for some of our best holiday business etiquette advice? You've come to the right place!
General Holiday Business Etiquette
Great Gift Ideas for Secretaries, Assistants, and Others
What to Wear to a Low-Key Office Holiday Party
2022 update: festive blazers in velvet! black / red / green / black
What to Wear to a Fancy Gala for Work (aka the Office Prom)
It can be tough to stay professional AND wear a gown — and the wrong gown can lead to some serious regrets.
Holiday Cards — And Coworkers
(HO HO Holy Batman Do I Have To Send One to Everyone?)
Spend Spend Spend: Tipping and Giving During the Holidays
Year-End Personal Finance Tips
General Work-Life Balance Advice Around the Holidays
(Planning ahead to the New Year? Here are some of our top posts on resolutions for busy women.)
Stock photo credit (at top): Deposit Photos / poznyakov.