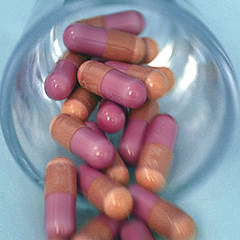 How much should you share at work about an illness? Reader L, suffering from a kidney infection, wonders…
I'd be curious to hear your opinion on how much to share with people about work about a recent illness. I was rushed to the hospital with a serious kidney infection and am looking at a significant amount of recovery time. If it were, for example, pneumonia, I wouldn't hesitate to share the diagnosis just for the sake of giving people as much info as possible about when they can expect me back and how helpful I can be from home. But given the link to UTIs/sex/poor hygiene, I'm somewhat hesitant to share this one. But as a lawyer in a male-dominated field (although a very open and accepting office) I also don't want to contribute to a culture that stigmatizes having female anatomy. What do you think would be appropriate? Thanks (and due to the topic, I'd prefer to remain anonymous).
Feel better, reader L! I actually did not know that kidney infections are related to poor UTIs/sex/poor hygiene, and a look at the Mayo Clinic's page doesn't really scream "sex! poor hygiene!" to me. I suspect I would look at this the way I looked at my eye problem a few years ago — it was a normal problem that, had I been attentive to my own health would not have become such an issue. But because I was a Type-A worker, focused on the job, I wasn't attentive to my own health, and one thing led to another and I wound up with a serious, scary issue. Actually, now that I think about it, I got walking pneumonia in my teens from "working through" a serious cold (strep, if I remember correctly), and another friend actually got proper pneumonia (and now has permanently reduced lung capacity) because she worked through her illness as well. (Ladies! Why do we do this to ourselves?)
I suppose in this circumstance I would just tell people who needed to know, "kidney infection," and move on. If you withhold information (such as just saying "it's an infection,") people will be more suspicious and questioning, whereas if you tell them "kidney infection" it sounds sufficiently serious but vague to the non-MDs out there among us. According to the Mayo Clinic page kidney infections can also be related to kidney stones, which I hear of much more commonly with men — so I think it won't raise too many eyebrows in your male-dominated environment. (Pictured above: Antibiotics, originally uploaded to Flickr by AJC1.)
Readers, what would you tell your bosses about a kidney infection? Furthermore, has anyone else noticed a propensity to be overly stoic and "work through" illnesses that require medical attention early on? (Here's my tip: if it hurts to do anything normal — such as, say, swallow water — it's time to see a doctor asap.)
This post contains affiliate links and Corporette® may earn commissions for purchases made through links in this post. For more details see here. Thank you so much for your support!
We are a participant in the Amazon Services LLC Associates Program, an affiliate advertising program designed to provide a means for us to earn fees by linking to Amazon.com and affiliated sites.
Workwear sales of note for 9.20.23:
Some of our latest posts here at Corporette…
And some of our latest threadjacks here at Corporette (reader questions and commentary) — see more here!