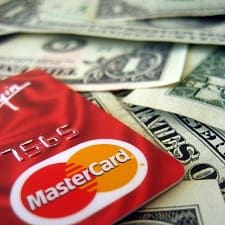 2017 Update: We still stand by this advice on how to find a great rewards credit card for beginners, but you may also want to check out our more recent post on how to pick the best rewards card for you.
Which is the best rewards credit card for "beginners"? Everyone knows if you fly a lot to get a card for miles, or if you drive a lot to get a card for gas points — but what if you don't fly or drive often? Reader J asks an excellent question:
I wanted to suggest a topic for purely selfish reasons, but I think other readers would find it helpful as well. Specifically, I am interested in hearing your (and your readers') thoughts about which credit cards are best for "beginners." I am a recent law school graduate and  have never had a credit card. Now that I'm working, I think it's time to start building up my credit, but I'm overwhelmed by the options. Which card is best for someone who is looking for a good card with decent perks? I'm not very concerned with interest rates because I will pay it off each month (I have a good job and I'm not a big spender). In the same vein, I'm not sure I spend enough to make an airline miles card worth it, given the annual fees (although I do a lot of short haul flights to visit my family, so maybe I'm wrong?).
Congrats to J on graduating from law school and starting to build up your credit. Everyone should get a credit card (even a local department store card) as soon as you possibly can, because the
length of your credit card history factors into your FICO score
. If you can, put a recurring charge on it (such as your Netflix account) and pay it off, in full, every month. Now, on to the best cards — I'm curious to hear what readers say. Different card companies offer different deals at, um, different times — you can often check
Mint.com
to see a rundown of what the best deal you can get at that point in time. (
NerdWallet
also just did a round-up.)  For my $.02, though: I have been with the same credit card program since 1997, and have been really happy with it. I have an
Amazon Rewards Visa
, which offers "points" for general purchases (with triple points for Amazon purchases). Points are redeemable for, among other things, cash checks, with 5000 points being worth $50. (I always just go for the cold hard cash.)  I use Amazon a *lot* right now, but even in years past when I just used it for the occasional book, I still earned enough points on other, non-Amazon purchases to make me feel like it was a good card. Personally, I put almost everything on the credit card, but pay it off in full every month — I find the purchases easier to track than cash expenditures, and I like that I get points for using the credit card. (I've even heard of some people who put their rent or mortgage on their credit card, but that's never something I've been able to take advantage of.)  There's no annual fee to the card. You can also "use" the points for purchases at Amazon — but my understanding was that it's smarter to use the credit card for Amazon purchases, get triple points, and then use the points for cash checks. If you shop frequently at one store, you may want to see if that store has a general credit card that you can use for purchases at that store as well as others. (For example, Target's REDcard has a similar program that offers 5% cash back on Target purchases.)
Readers, which card do you have? What research process did you go through to decide which one to get? How many credit cards cards do you have?
(Pictured: Credit Card, originally uploaded to Flickr by 401kcalculator.org.)