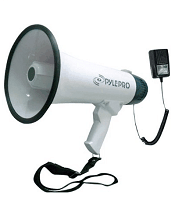 Have you ever thought you should deepen your voice (and make it
louder
) to be taken more seriously? Reader G has a great suggestion for a topic …
I'm in my mid-thirties and had to work hard early in my career to be taken seriously. A big component of that is consciously "aging" my voice, so that I don't sound 12. I frequently speak publicly for my job, and have found that the engagements where I was a bit hoarse are the ones where I feel that I was taken the most seriously. I have seen other ladies in the same position–they talk normally all the time and its like birds chirping, they get hoarse from too many late nights of prep work, and all of a sudden have gravitas.
YES. Yes, yes, yes. I always feel like I need to deepen my voice — significantly — in order to be taken seriously. On average, every time I've recorded an "out of the office" message I've done about fifteen takes (oh, how I hate having to do it for a two-day vacation!), and I definitely think about it before I leave voicemails with people. In fact, I've been editing some family movies lately (using Pinnacle on my iPad, and loving it, FWIW) and it's kind of shocking to hear my natural voice with my husband and son because I sound like I'm twelve. They're my family, I shouldn't have to lower my voice for them, but it's just odd compared to all of the other times I've heard my voice lately, such as for Corporette videos or whatnot. Apparently former British prime minister Margaret Thatcher (
RIP
) was
advised by consultants
to lower her speaking voice to win her election, and I've always heard that Kathleen Turner lowered her voice by practicing speaking with marbles in her mouth (
this article
says erasers). For those of us not quite so crafty I thought I'd poke around for some other ways to deepen your voice…
– Speak from your "mask," not the back of your throat, to sound more natural.
  Hat tip to
The Art of Manliness
here, which suggests you hone your natural voice rather than trying to speak from the back of your throat. (Apparently, I am guilty as charged — when I try to lower my voice I'm speaking from the back of my throat.)  According to that blog, if you say "mmm-hmm," with your lips pressed together, you'll feel a vibration in the area of your lips and the bridge and sides of your nose — that is your "mask." If you say "mmm-hmm-one, mmm-hmmm-two, mmm-hmmm-three," the numbers should be the same pitch and tone as your mmm-hmms — and
that
is your natural voice. He also suggests
breathing from your diaphragm
, which is just good in general to make your voice more powerful and louder. (Incidentally, "speak up" was one of the many great pieces of advice in this recent
Harvard Business Review
piece, wherein a female executive gave advice to her 18-year-old daughter.)
– Practice saying "ding dong, king kong, bing bong," drawing out the NGs, according to a random YouTube video.
  Combined with the tip above, this actually makes quite a bit of sense because it puts you in your "mask," and the effect is immediate. I might doing this before I need to leave a voicemail. (But do exercise caution when doing any vocal exercises you read about online; you can apparently strain your voice.)
– End your sentences on a lower pitch. 
Even if you're mid-sentence and realize your voice sounds too high for your taste, you can still reign it in if you end your sentences on a lower note. Take a breath, clear your throat, and bring it down. (In general, you should avoid ending your sentences with a higher pitch anyway, unless you're actually asking a question.)
Ladies, do you consciously try to deepen your voice before speaking in a business setting? Do you have any tips or tricks for how to lower your voice?