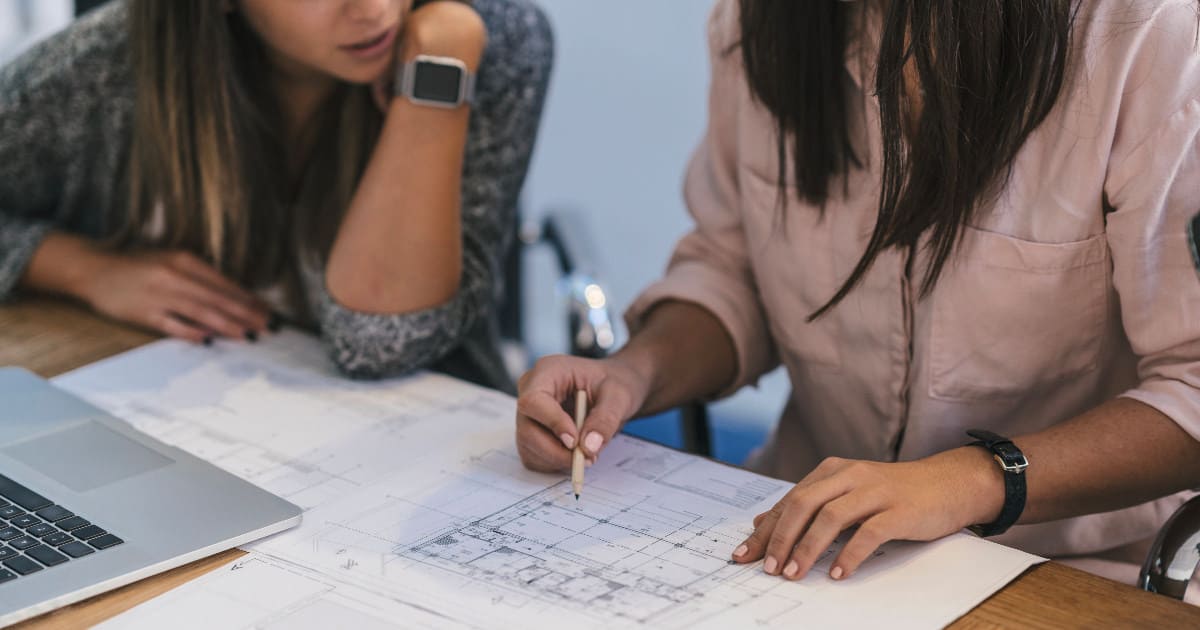 I was thinking recently about the different mentors I've had over the years — as well as the different mentees — and I started wondering: what are best practices on both sides of the relationship? How can you get the most out of your mentor-mentee relationship? What's the best advice for how to be a great mentee?
On the flip side, what's the best advice for how to be a great mentor? In general what's the best mentoring advice out there? (Do you have different mentoring advice for women than you do for men?) I'd love to hear your thoughts on the mentor-mentee relationship in today's open thread.
For my $.02, these are my tips on how to be a great mentee:
Mentoring Advice for Women: How to Be a Great Mentee
Listen more than you speak — and remember what you discuss, using whatever system you need to (here's my system for remembering little networking conversations!)
Understand that if your mentor takes you somewhere, your actions directly reflect on your mentor — so don't trash talk them or your company (you'd be surprised what I've heard), unabashedly network for yourself (for example, don't try to set up an informational interview at another company), or make obvious internship mistakes (like, say, kicking your heels off under the conference table).
There's a memorable thread in the archives somewhere of an intern whose mentor brought him to a small meeting of several different groups, and the intern stood in the doorway, blocking people's exits, and spoke loudly about himself and his weekend — don't do that.
Be helpful where you can — sure, your mentor probably saw that article in The New York Times directly relevant to his practice area — but he may not have listened to the podcasts discussing a tangential issue.
If you find something in your regular travels and think of your mentor, pass it on to him or her — if it's a lengthy article or podcast you may want to include a quote, time mark, or very brief summary that explains why you thought your mentor needed to see it.
This post contains affiliate links and Corporette® may earn commissions for purchases made through links in this post. For more details see here. Thank you so much for your support!
Mentoring Advice for Women: How to Be a Great Mentor
And for my $.02, these are my tips on how to be a great mentor:
Listen to what your mentee truly needs to get to the next step — and note that he or she may not know what this is! Be be open to introducing them to contacts who can help them get what they need — it may be recognizing that their writing needs to get to the next level, their working knowledge needs to be filled in, or they just need to hear broader stories about how people got from A to B (or A to F, or A to Z, or F to Z…)
Wherever possible, give your mentee opportunities to get perspective — take them to meetings or conferences, let them work with you on projects, have your assistant send them final copies of your own work product (I'm thinking briefs and correspondence chains, but it might be an advertising campaign, a finished op-ed piece, a chapter for a textbook, whatever) and let them ask any question they want in general.
Wet up a check-in time for a second meeting or contact, just to take some of the work off your mentee — you or they can always reschedule or cancel as needed.
(Or, just let them know when you'll be available again — "I should have a pretty light schedule the week of June 15th if you want to check in again around then.")
Be helpful where you can — same rules apply! (But while I think it's reasonable to ask a mentee to spend 5-15 minutes on an email to a mentor that includes things like proper grammar and a bit of expository detail for why they're contacting the mentor, that the mentor can just spend 1-2 minutes sending along a very brief link or contact)
Readers, what's your best mentoring advice? What are your best tips on how to be a great mentee — and how to be a great mentor? Do you have specific mentoring advice for women?
Pictured: Deposit Photos / juripozzi.