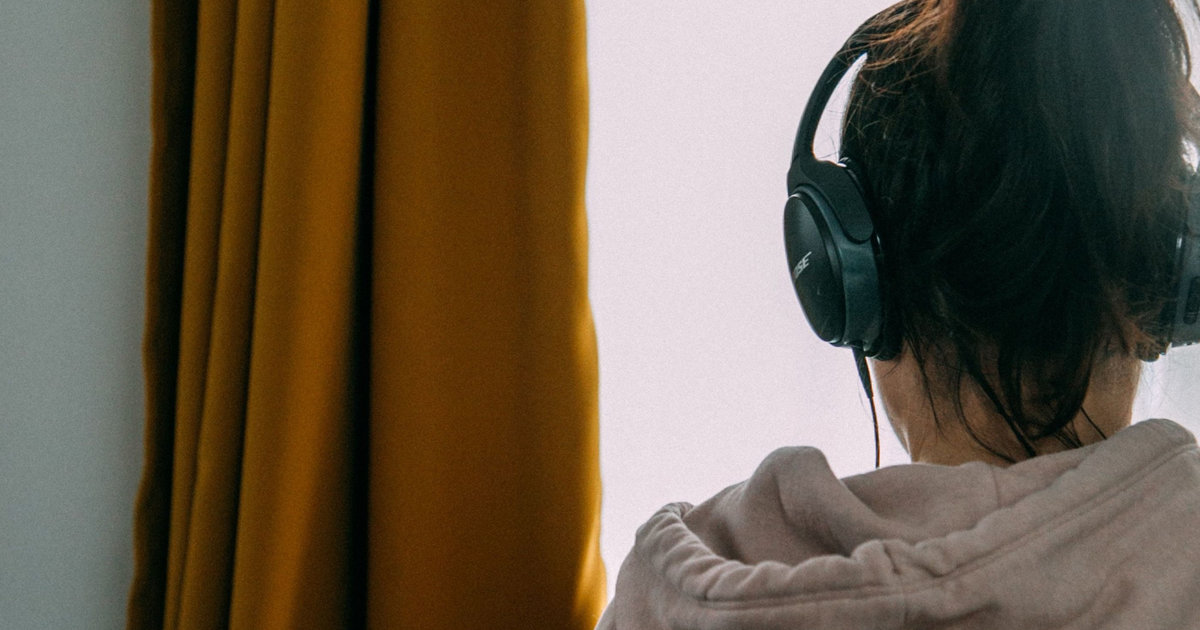 Reader B has a question about music at the office — specifically, whether headphones are ok.
I have a question about my upcoming legal internship this summer. I'm working at the Chief Counsel's office for a branch of the government starting in May. I am also the only summer intern at this particular location, and I will have my own office. I was wondering whether or not it is appropriate to listen to music on headphones while I am working. I usually listen to music when I need to power through some serious work in law school, but I'm just not sure if it is appropriate in an office setting. For what it's worth, I will be working in a very casual city, and my (very much older) boss has a visible tattoo.
I'm curious to hear what the readers say. My gut tells me this is one of those "know your office" type situations — and when you try it first, be aware if and how your colleagues react.
For example, some bosses have a habit of sticking their head in their office and begin firing off ideas/barking orders immediately, and the extra 5-10 seconds that it may take you to realize "Hey, boss is talking, so I should turn off my music now" may be something that annoys that particular boss. I've seen that kind of personality in creative fields as well as conservative fields, so I really think it comes down to personalities rather than professions, but that's just me.
The one thing I would advise, though, is to keep your door open if you're going to otherwise tune out (particularly if that's the office culture).
For my $.02, I find it next to impossible to work with music on (organizing/cleaning, yes, but writing/reading, no)– I'm a lyric-driven listener and am easily sucked into the music and out of my own head, and even have too big of an emotional response to classical music for it to be white noise.
Furthermore, I've had some colleagues who've played music quietly in their offices before, and I keep earplugs in my office for those times when I can hear the music. So to me the headphones are key here. But even as someone who considers myself sensitive to distracting sounds, I wouldn't care if someone else is working quietly with their headphones on.
I thought a poll might help us get a quick read on people — I really am curious if you DO think less of someone with headphones, so please comment if the answer is "sometimes" or "always."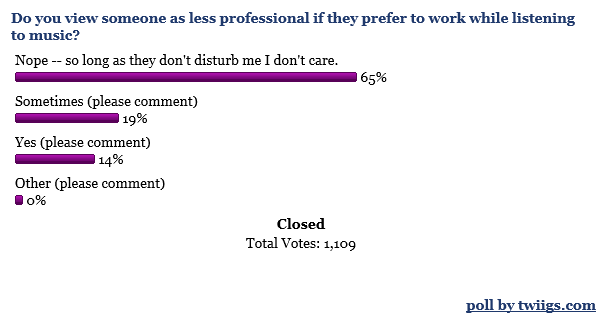 Readers, what do you think? What are your thoughts on music at the office — does someone working with headphones on seem less professional to you than someone working quietly?
2019 image updates (woman facing forward with headphones around her neck) via Stencil; 2022 updates (woman turned away with headphones on her ears) via Stencil.