Reader J has a great question about designer bags… MUST you wear a designer bag if you're a woman professional like a lawyer or businesswoman?
I'm going back to full-time lawyer work (public sector) after being home w/my two children for a few years. I know designer bags are big among my stay-at-home mom friends, but I've never been that interested. I'm wondering — how essential is that Coach or Dooney & Burke (etc) bag for a lawyer/professional women today? I've already picked up a selection of nice pantsuits, high-quality shoes & scarves and just don't know if I have to spring for this too!
There are a few different components here. In an ideal world, I would say that your bag should be in good shape — no threads, no scuffs, certainly no rips or stains on the outside of the bag. Because of that need for durability and presentability, yes, most women do go for leather bags, and yes, well-made ones at that.
Stay tuned for some of our latest favorite handbags for work!
This post contains affiliate links and Corporette® may earn commissions for purchases made through links in this post. For more details see here. Thank you so much for your support!
The other thing here is the need for "street cred" — and this requires you to know a bit about your colleagues. If you're working with women who have very high-end, recognizable bags, I would advise against carrying a knock-off or a cheaper "interpretation" of the bag (particularly if logos are involved).
If, however, you just choose a simple, basic black or brown bag and carry it without pretense — then you may not get "points" for being a fashionista, but you won't get dinged for trying too hard, either.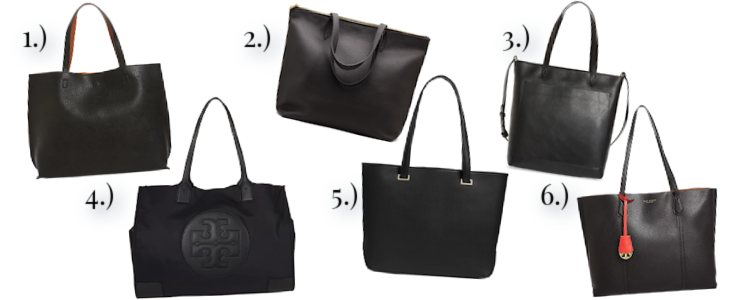 Readers, what are your thoughts on designer bags? Must you have one? If you had to choose ONE designer bag to get (or at least to "start" a collection with), which would it be? Which are the best basic, no-fuss, high-quality bags for work?
2020 updated images via Stencil. Originally pictured: Purses, originally uploaded to Flickr by j o s h.)