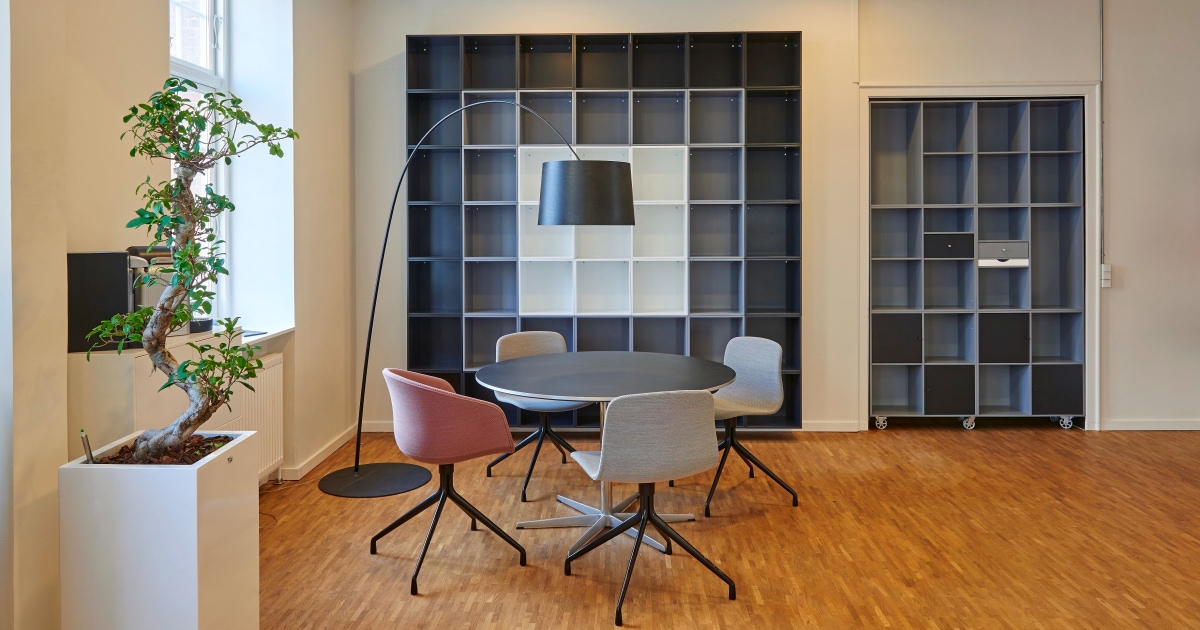 Everyone who takes a new job finds there are unwritten rules in the office or workplace — let's discuss them today!
I recently heard the phrase "invisible furniture" used to describe the unwritten rules in your office or workplace, in that you may be "bumping into a lot of it in your first few months on your job."
It's a great phrase, and it's so true — every workplace definitely has its own unwritten rules! What are the unwritten rules in YOUR office — and in what ways do you see people bump into those rules when they're new?
To back up a bit: There was a great Twitter thread recently with advice for new appointees in the Biden administration from Dr. Tamara Cofman Wittes, current senior fellow for the Center for Middle East Policy at Brookings and the founder of The Leadership Council for Women in National Security. Her thread included some great advice, such as:
Take your ethics undertakings seriously.
"Your job is to help your team succeed. That means help your boss, help your peers, and help your employees. If they rise, you rise. If they fail, you have failed. So start by figuring out who they are, what they need, and what you can offer."
If you're dealing with someone who is a bit "world-weary in the face of your enthusiasm… connect them to your mission & help them see how their work matters to policy & real-world outcomes."
Such great advice! I was particularly interested in this tweet, where she noted:
Every workplace has unwritten rules, too: what I call "invisible furniture." You will be bumping into a lot of it in your first months on the job. Make a point of learning it, & remember that it's never dumb to admit what you don't know—it's the quickest way to learn.
So let's discuss — what are some of the unwritten rules in the office that you've learned in your workplace?
For my $.02, some of these unwritten rules in my previous offices come to mind:
access to colleagues and bosses — Several of my previous workplaces (especially in the magazine world, but the legal world also) have had a lot of unwritten rules around access to bosses. It was often considered an honor even to be CC:ed on an email involving the Big Boss, and certainly to be invited to a meeting, and there were a lot of unwritten rules about how to conduct yourself when you were invited.
support staff priorities — In my law firm (where generally four lawyers shared one administrative assistant), there were absolutely unwritten rules about what order the assistant was expected to do things in. There were also unwritten etiquette rules around what work should be given to your administrative assistant versus work that should/could be given to another department (such as Steno).
face time — This is a huge one that varies widely from office to office. At my law firm, they didn't care if you showed up at noon and worked until midnight; as long as you had checked your email and voice mail in the morning, there was generally no requirement that you be in the office. Another boss took it as a grave sign of disrespect if I came in at 9:10.
Similarly, lunch — one of my old offices had a culture of everyone eating lunch at around the same time, at the same conference table.

the closed office door — Every office I've been in had unwritten rules about when your office door was allowed to be closed, or when you were allowed to or expected to or pushing it to take a conference room to work in by yourself.
Readers, how about you — what are the unwritten rules in your office? What did you learn the hard way, and in what way do you think new hires "bump into" that invisible furniture?
Stock photo (empty conference room) via Stencil.