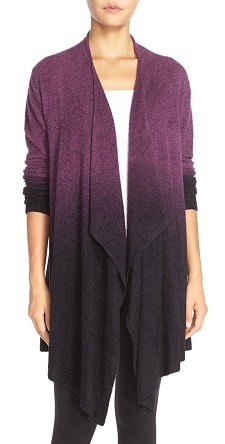 The Nordstrom Thanksgiving Sale is so good for workwear it's a bit of a downer to remember, ah yes, I'm supposed to be buying for other folks too.  So I thought I'd put together a few quick gift ideas if you're on the hunt — with Nordstrom's very customer-friendly, open ended return policy, they're great for everyone. CYBER MONDAY UPDATE: Don't forget, Nordstrom is offering an extra 20% off select items through the end of today! (updated prices in red below). 
(Check out our other favorite Black Friday Sales here.)
Pictured at top: cardigan
Pictured below: pillow / glasses / hat / bubble bath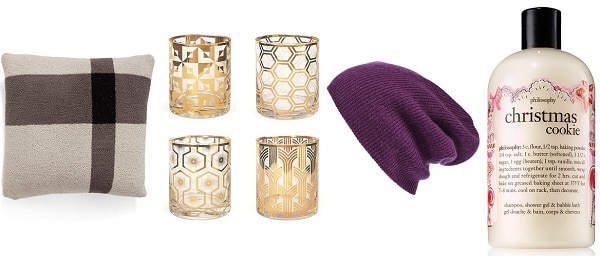 Ladies, what are you hunting for as far as gifts go? Have you gotten anything great at the Nordstrom sale?