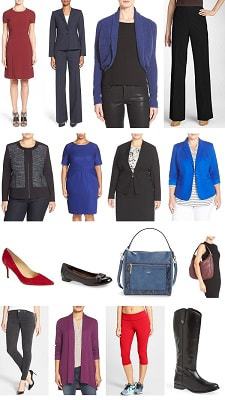 2018 Update: Check out our latest guide to what to buy at the Nordstrom Winter Sale in 2018! 
The below content is about the 2016 Nordstrom Winter Sale.
The Nordstrom Winter Clearance Sale is on, and there are so many great finds… I've made a few general notes as well as a few specific picks, below:
A few quick picks for workwear are pictured below — ladies, have you bought anything yet? What do you have your eye on at the sale?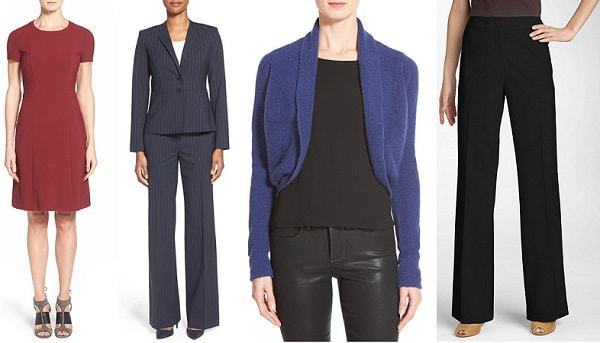 Great shoes and bags in the sale, including:

A few quick picks for plus sizes, pictured below (see our plus-size workwear page for more):

For the weekend: