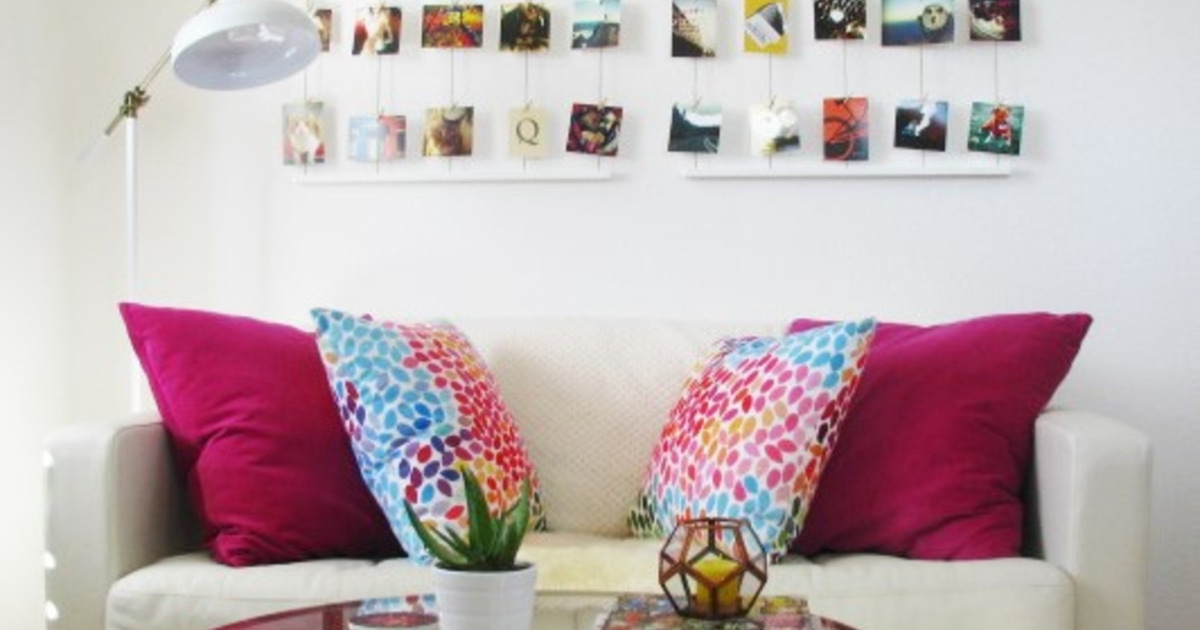 2019 Update: We still stand by this discussion of office decor — how nice is too nice? — but you may also want to check out some of our other discussions on office decor, including how to make your office more comfortable.
We haven't talked about office decor in far too long, ladies, so let's discuss! Reader L wonders "how nice is too nice" for an office…
I will be moving into an corporate environment soon after being a teacher for several years. I have a fabulous office and would like to really make it a place I enjoy being, however I have noticed that the other women in the office (including my boss) don't personalize their spaces much. Would it be a faux pas to put more effort into my office than they do? Help!
I've worked with some people — both women as well as men — who hired a decorator to come in and "do" their office, and I've worked with people who seemed totally content to work amidst a flurry of papers, brown file boxes, and the occasional book strewn about. So for my $.02, it is totally personality-based and you should decorate your office how you want. That said, however, there are a few limits that you should consider… (Pictured.)
– Focus first on what will make the space a productive space for you. For some people (myself included) that means it should be a "happy" space — I've never had an office that didn't include pictures of my loved ones and (viewable on my side of the desk) a small piece of artwork or two. At some places it was just a colorful postcard I liked hung behind my monitor — at other places I had framed artwork on the wall my desk faced. Some of my friends have even gone so far as to bring colorful rugs to the office, on the theory that it brightens up the space and makes it more enjoyable for them to be there. I think all of these are well within your bounds.
– If your job involves outsiders visiting your office — clients, customers, whatever — then think about their comfort when purchasing items for your office as well. For example, if having a more comfortable visitor's chair also involves buying a chair that's more pleasant for you to look at, it's a win-win. I've heard of people who keep antique tea sets in their office for this purpose also; even purchasing a nice card holder can be a mini-way to personalize your office in a way that makes it more appealing to visitors.
– Avoid purchasing anything too "young." For example, I once worked with a man who had a giant, sports-themed beanbag chair in the corner of his office — and that pretty much said all it needed to say about his personality and workstyle. For women, similarly, there are right ways to do pink office accessories and wrong ways (such as, ahem, the above), and I think most of the "wrong ways" start with "purchasing desk accessories meant for a teenage girl."
– Finally, consider ways that your office decor might encroach on your coworkers' space. For example:
Nothing smelly. Commenters continually mention how much they hate to smell perfume on people, and I think the same would go for any office fragrance. When I first started work I bought a "room spray" that I thought would be great for work — a lemony, slightly spicy scent from Anne Fontaine — and I would spray it occasionally, late at night, before leaving my office. A few times people commented something along the lines of "oh, your office smells nice" — which probably is enough to tell me that it was too much scent. Similarly, don't do any decor that is going to smell for a few days (such as paint).
Reconsider window dressings or other treatments that "darken" the space considerably. (In fact — when we've talked about office decor in the past, readers questioned my inclusion of window dressing as one way to liven up your office walls. Like I said above, I've seen people who went all out with the decorator, but perhaps it's best to say you should leave any serious decoration until you're a partner or owner of the the business.)
Readers, what do you think is "too nice" for office decor? What are some ways you've seen office decor fail entirely?
2019 updated images (white couch with pink pillows) via Flickr / flippinyank.