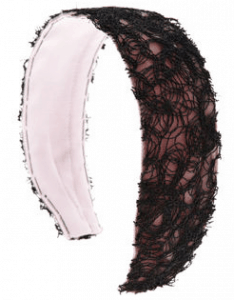 Today's reader mail has to do with a difficult subject: how to look professional while suffering from a visible medical ailment.
I have a question that I haven't seen addressed on your blog before, so I'm hoping you can help me. What is your advice on maintaining a professional appearance while suffering from a visible medical condition? In my case, it's alopecia areata: I periodically lose patches of hair (which do grow back, but they take a while, and in the meantime I've got a bald spot). Fortunately, the patches have always previously been in places where I can hide them under the rest of my hair, but right now I'm dealing with a particularly bad flareup and I have a large bald patch which will almost certainly become impossible to hide soon. I know I'm not the only professional woman dealing with this issue (or with any other medical condition that doesn't interfere with work but creates a distracting appearance). Do you have any advice for us?
Wow. First, our sympathies to you — it sucks to have to deal with this kind of condition. Second, we actually have a wee bit of experience with this exact ailment: our father suffered from it in the mid-80s. For him, it was difficult–big patches of hair would be missing, and he became aware that people were wondering whether he had cancer. In fact, his words of wisdom were as follows:
At a certain point, it becomes necessary to advise your friends and colleagues of the condition, just so they don't worry about you. People who notice it may be concerned about your health, but be too embarrassed to ask. If the condition becomes rather severe, some people may even wondered if you are undergoing cancer treatments. Most people will be relieved to learn that its a temporary and harmless condition, though certainly embarrassing. I actually posted on the door to my office an article describing the condition, once it became particularly acute.
But your question is a bit different — it's how to look professional while dealing with such an ailment. Obviously, wigs are an option; you may want to investigate wide headbands, also (or even make your own with high-end scarves). We also remember reading an article in the New Yorker about a spray-on hair dye that supposedly works great at covering bald spots. You may also want to look into hair pieces that you can attach to parts of your hair — we've read good reviews of Jessica Simpson's and Ken Paves's line of hair extensions, HairDo. (Pictured above: Jennifer Ouellette's Velvet & Lace headband, available at Barneys.com for $68.)
We would also say that, while there are a lot of options for covering it up, at a certain point people you work with need to accept that you're dealing with something right now, and it is in no way affecting your work, your intelligence, or your energy. Any professional situation you deal with–appearing in court, meeting clients, et cetera– should be understanding of that. If you're worried about what people say behind your back, you might want to try our father's approach — posting something outside your door — or perhaps approach a mentor at the office and start a conversation. For example, "I just wanted your advice on how to handle this — I am suffering X, and neither the ailment nor the treatment is affecting my job performance. Still, I worry about looking professional — how would you advise me in dealing this?"
Readers, any words of wisdom?