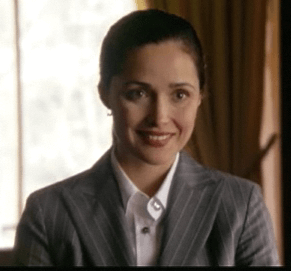 Update: We still stand by the advice below on what to wear on interviews generally, but you may also want to check out our frequently updated Guide to Interview Suits, our roundup of the best women's suits, and our best on-campus interview tips and resources.
Wow, it's the start of the interview season already for those of you still in law school. Good luck! Stay tuned; we're going to (try) to do a lot about interview tips and a guide to women's suits.
Immediately, though, we have this question from a reader named Summer:
I am a 3L law student looking to buy a nice conservative suit for interviews. I am also a big fan of corporette! I have looked around malls and nothing seems to be nice enough. The only thing that I have found in my size online is Talbots. I also ran across the site www.mycustomclothing.com. Do you think this site is legitimate? Do you have any other recommendations?
Thank you so much for your kind words! We're not familiar with the site, but we wouldn't recommend going with a custom suit for a big interview unless you already had a relationship with an amazing tailor.
Our best advice with interviewing for conservative jobs is that the entire goal of your interview wardrobe should be to take the focus off your appearance and put the focus where it should be: on your mind, your accomplishments, and the way you carry yourself.
You can show your personality, your taste, your quirky sense of humor — whatever! — later, after you've got the job. That said, we might suggest adhering to some simple guidelines when buying clothes for interviewing and what to wear on interviews generally.
Buy within your budget.
No one's going to "ding" you on an interview because your suit isn't Armani.
What to Wear on Interviews Generally: Choose a dark suit.
A black or navy suit is always more conservative than a brightly- or lightly-colored suit, and if you have to buy something inexpensive then it will hide the imperfections in the fabric and the seams.
Buy a skirt suit.
We know, we know: feminism, equality, misogyny, etc. We're not saying it's cool. We're saying it's a crazy world out there and you should go with the most conservative option available if you want the job — which for women is a skirt suit.
The skirt should be knee-length or slightly above the knee. If there's a slit in the back of the skirt, make sure that a) you've pulled out any threads that "closed" the slit with a big X, b) the slit doesn't go so high that you're showing your upper thighs or worse — if you're wearing control-top pantyhose those control tops should not be showing, and c) if it's an old skirt, make sure the slit isn't in need of repair.
Readers have noted that they prefer "nude for you" pantyhose for interviews because black pantyhose feels too evening to many, but I always wore gray or off-black pantyhose for my law school interviews.
Be sure you pull a chair over to a full-length mirror and practice sitting in the skirt suit; you want to see what the interviewer will see and make sure you look appropriate and tasteful.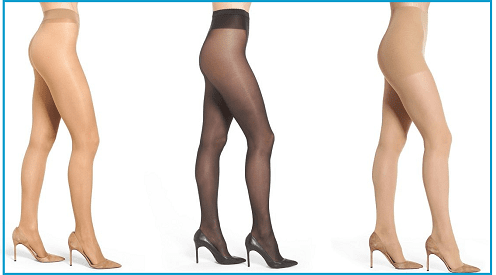 2023 Update: Hunting for pantyhose for work? These are some recent reader favorites! one / two / three
Dress for the season you're in.
If you've got an interview in summer, please don't go in wearing a tweed suit — you'll look like you're not aware of your surroundings. Similarly, if you're interviewing in January or April, don't go in wearing a white linen suit.
Wear a suit that fits well.
We've all had it happen: you gain a few pounds and swear you're going to take it off so there's no point in buying new clothes. Trust us, we hear you. This is one of those times that you've got to just suck it up and go buy a bigger size (or two), because you will be dinged for your appearance if your suit is too tight. Here are some telltale signs your suit does not fit you:
You can't button the jacket, or the buttons don't lay flat once buttoned
The skirt is "smiling" because it's being pulled so tight across your hips
When you walk the skirt hikes itself up because it's too tight across your hips
Your arms look like sausages in the jacket
You can't lift your arms above your head
Wear Comfortable Heels You Can Walk In
Readers, what are your best tips on what to wear on interviews generally? We'd love to hear them.