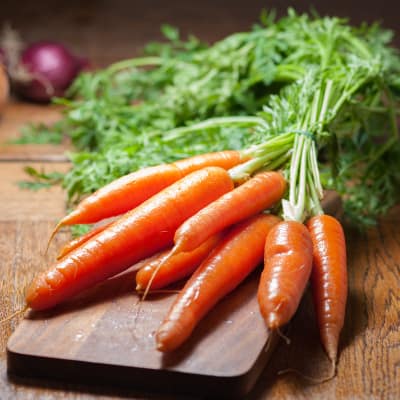 Happy New Year! I thought I'd start an open thread for what your resolutions are this year — and how you plan to tackle them. How do you make a new habit "stick"?
For my own $.02, I'm going to try to be much better about exercising regularly and eating a healthier dinner. (I do fine all day, and then get home and find myself too exhausted to cook, or even to order anything healthy… bad news!) I've read that it takes 8 weeks of repetition for a habit to stick, no matter what the habit is that you're trying to do. So for me, I get this accomplished in two ways:
a) I visually keep track of progress
b) I promise myself a treat if I can successfully do the new habit for 8 straight weeks, at least 4 times a week.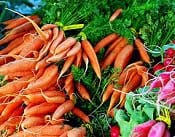 (Pictured: carrots & radishes!, originally uploaded to Flickr by wine me up.)
So, let me back up a bit — when I was in law school, my New Year's Resolution was to exercise more regularly, so I headed to the exercise room. (I understand that Georgetown Law has a fancy, shiny fitness center on campus now — but back in the dark days of 2003 we only had a few exercise machines in the basement of Gewirz.) Anyway, the Fitness Director gave me a copy of this chart (below) which, she promised, would be a good way to get into the swing of things. It's a ridiculous chart — I'm always reminded of something kindergartners might use — but it got me working out regularly back in 2003, and I've returned to the chart time and time again when I wanted to pick up a new habit (or revisit an old one).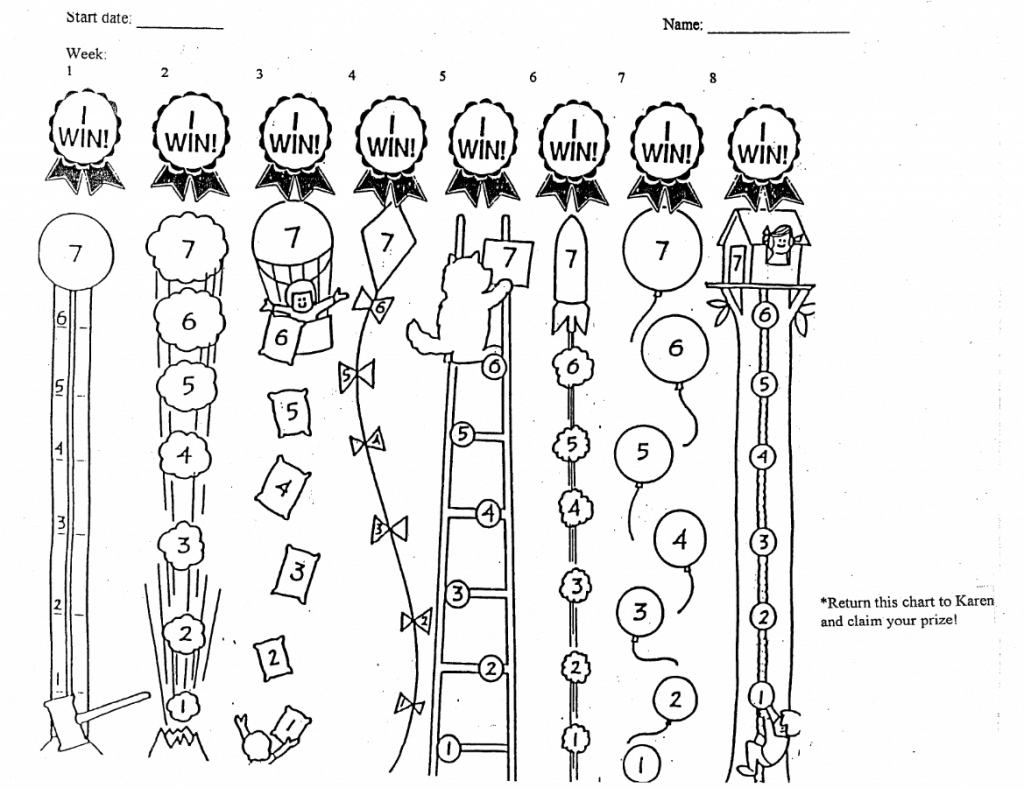 The idea is, if you get 4 checkmarks each week, then "you win!" And at the end of 8 weeks, "you can claim your prize!" Now, the first time I did the chart my "prize" turned out to be a Georgetown Law eraser. But I've used it since then to get purses I wouldn't have bought otherwise (like the green Dooney & Bourke one I used to wear) and other little gifts for myself. And I've found that I really like the idea of a carrot (something dangling in front of you). So, readers, here's the second part of questions for this post: What do you treat yourself to when you've accomplished one of your resolutions? Any notable "carrots" that you have your eyes on already?