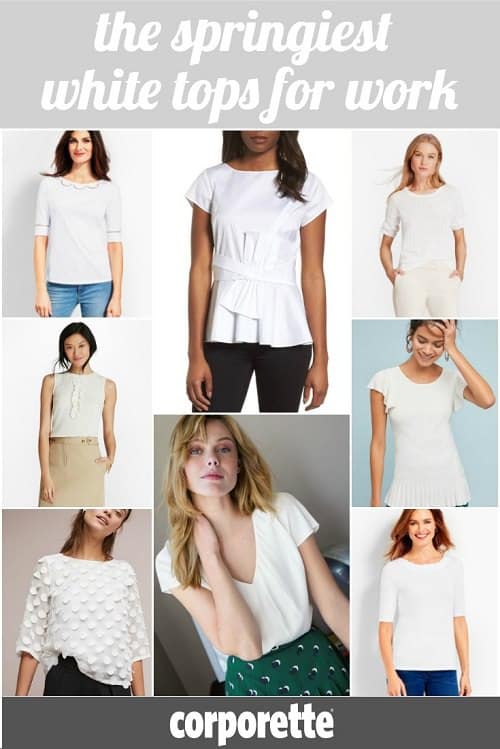 2018 Update: We've updated our picks for white tops for work below — have you found any great ones lately?
Sure, we all know what basics professional women are supposed to have in their closets, but if you're buying one for the first time or replacing one you've worn into the ground, it can be a pain to find exactly the right incarnation in stores. In "The Hunt," we search the stores for a basic item that every woman should have.
Pictured at top, clockwise: one / two / three / four / five / six / seven / eight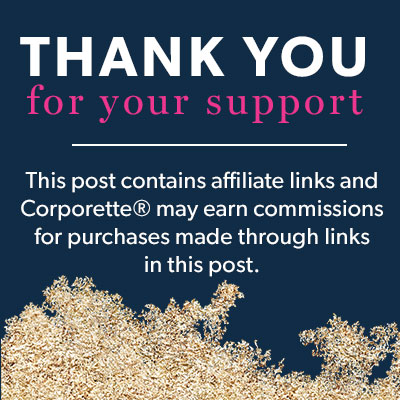 I would guess that 60% of my closet — if not more — is black. White appears far less frequently — but even I love to herald the beginning of spring by buying a few new white tops every year, and (if they've held up well enough), pulling out old favorites from previous years.  The white blouse, of course, is a classic — but sometimes you want something that isn't quite as fussy or as formal as a blouse with collars or buttons. (If you're on the hunt for a basic button-front blouse, a silky collared blouse, or a basic tee or shell to wear beneath a suit, check out our latest roundups on those topics.) I never know what to call these items (tops? shirts? white non-blouses?) but I do think they're something that makes every outfit more versatile — and can be an easy way to take your more formal suits away from the dreaded "I've got a secret interview today" territory. Of course I am on #teamwhitecamisole as well, but that's me…
In my mind, white tops break down into basic general categories, which I'll lay out below…. I'll note at the outset that a lot of these tops come in colors other than white, which show the details FAR better than the white versions, at least online. In fact, the very fact that there IS a white option may be hidden because the color doesn't show up against your screen — so use the dropdown color picker menu if in doubt (screenshot of what I mean here).