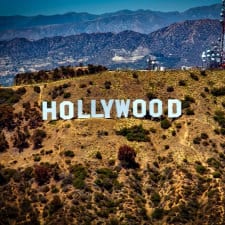 This mini-city guide to Los Angeles for women lawyers and other professionals comes from reader Auntie M, a longtime Los Angeles resident and born-and-raised Southern California girl (and former LA lawyer, and one of Kat's oldest and best friends). She wants you to know that this guide is not meant to be all-inclusive, and even as she writes this, she knows she's left off too much. Los Angeles is vast and confusing and a tough nut to crack, but it's also glamorous and offbeat and artistic and delicious, a tough place to both love and leave. She also has Bruins in her blood, and knows that her second-favorite team is always the one that's playing USC. Welcome back to Corporette®, M! Readers, you can check out other posts in our City Guide series here. Want to offer advice to the readers for YOUR city? Please fill out this form — we'd be so thankful for any advice you have! – Kat.
Where to Stay in Los Angeles
If you're planning a trip to LA, then you probably already know how spread out it is. If you're visiting for a specific reason or event, like a work or family event, you'll probably want to stay close to wherever that is, for convenience – what they say about LA traffic is true, and although Angelenos love to brag about their super-secret side-street and back-road routes, if you don't know the lay of the land, you will probably find yourself stuck in traffic and very frustrated.
If you're just headed to LA for a vacation, where you decide to stay will depend on what you want. Sand and surf? Celeb-spotting? High-end shopping? If you're looking for ideas, the Los Angeles Conservancy has some interesting suggestions for self-guided tours. Wherever you are, you will probably need to rent a car to see it all (more on that later), but here's a quick look at what some of the areas have to offer: