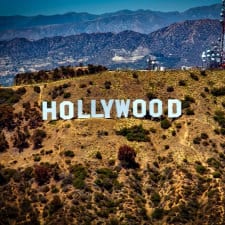 This mini-city guide to Los Angeles for women lawyers and other professionals comes from reader Auntie M, a longtime Los Angeles resident and born-and-raised Southern California girl (and former LA lawyer, and one of Kat's oldest and best friends). She wants you to know that this guide is not meant to be all-inclusive, and even as she writes this, she knows she's left off too much. Los Angeles is vast and confusing and a tough nut to crack, but it's also glamorous and offbeat and artistic and delicious, a tough place to both love and leave. She also has Bruins in her blood, and knows that her second-favorite team is always the one that's playing USC. Welcome back to Corporette®, M! Readers, you can check out other posts in our City Guide series here. Want to offer advice to the readers for YOUR city? Please fill out this form — we'd be so thankful for any advice you have! – Kat
Where to Stay in Los Angeles
If you're planning a trip to LA, then you probably already know how spread out it is. If you're visiting for a specific reason or event, like a work or family event, you'll probably want to stay close to wherever that is, for convenience – what they say about LA traffic is true, and although Angelenos love to brag about their super-secret side-street and back-road routes, if you don't know the lay of the land, you will probably find yourself stuck in traffic and very frustrated.
If you're just headed to LA for a vacation, where you decide to stay will depend on what you want. Sand and surf? Celeb-spotting? High-end shopping? If you're looking for ideas, the Los Angeles Conservancy has some interesting suggestions for self-guided tours. Wherever you are, you will probably need to rent a car to see it all (more on that later), but here's a quick look at what some of the areas have to offer:
Beachside towns that border each other, with Venice just south of Santa Monica.
Spend enough time here and you, too, may have an important epiphany at a water fountain.
West Hollywood and adjacent
A high concentration of gay-friendly hotspots in West Hollywood is a stone's throw from the iconic Fairfax Avenue, and also is your entry point for a fun hike
Hollywood
Home to, well, Hollywood, including:
Downtown LA
Downtown – known to some as DTLA, but I've never heard a local call it that – has been "up and coming" for more than a decade, but it's still a little rough. Worth it, though, if you want to see:
The Valley / Burbank
I'll admit that I have heard of these places and may have even driven into them a few times, but really all I know about the Valley is that it's home to a lot of TV studios, there's an airport in Burbank, and people who live there actually really love it.
Silverlake / Echo Park
Hipster central, high concentration of indie music spots, local restaurants, and gay-friendly (in a more low-key way than WeHo). Not much in the way of tourist attractions, but worth seeking out if you want to check out LA's coolest kids.
Where to Eat in Los Angeles
I'll be honest, there are far too many great restaurants to include here, but if you have a few hours and want to sample some of LA's best, check these out:
Grand Central Market: A little bit of everything.
Food trucks: Admittedly, these are hard to find, and with LA driving being what it is, it's not so easy to just "pull over" if you spot one you like. This website seems to be a good place to start.
In-n-Out: You've heard of it, now try it for yourself. Several locations in LA, and there will probably be a line or a wait. (Pro tip: eat it fresh, rather than to go.) (And, ok, fine, here's the unofficial secret menu, which goes into slightly more detail than their official one.)
Philippe: Home of the original French Dip sandwich.
Canter's Deli: My personal favorite (although if I lived further east, I'd probably spend more time at Langer's). Don't forget to look up at the ceiling as you eat your expensive-but-delicious sandwiches, and once you're done, do drop in to the Kibitz Room next door, where the rock history practically emanates from the walls.
Tacos and tortas: The best I've had are the ones I've gotten from food trucks or holes-in-the wall late at night, and I honestly couldn't tell you the names of any of those locations, but this list seems to have some good offerings.
Pink's Hot Dogs: Great onion rings, beloved chili dogs. Always a line, even at 10 in the morning.
Guelaguetza: Another personal favorite, this place has delicious Oaxacan food in the middle of LA's Koreatown, and the best mole I've ever had.
Other Things To Do While Visiting Los Angeles
Honestly, there is so much to do in LA, and with everything so spread out, it's nearly impossible to get to all the best it has to offer in a single visit. Here are some suggestions, to start.
Art: LACMA, Getty, REDCAT, Downtown Art Walk – they all show different parts of LA's fantastic art scene, from the classics to exciting new works to avant-garde performances.
Theatre: New York gets all the theatre love, but LA's theatre scene is vibrant and often overlooked. I personally love "Theatre Row" in Hollywood, but you can catch more mainstream shows at the Geffen Playhouse or the Center Theatre Group.
Music: The Hollywood Bowl, Staples Center, The Forum – these are some great places to see a huge headliner, but LA has some great smaller venues that attract some great acts. My favorites are the Troubadour, the Wiltern, and the Greek Theatre.
Sports: Staples is home to the Lakers, Clippers, Sparks and Kings, so whatever you like, you'll probably find it there. If you're there during baseball season, a trip to Dodger Stadium is a fun way to spend a summer evening.
Show tapings: From The Price is Right and Jeopardy! to popular sitcoms and Jimmy Kimmel Live, there are plenty of opportunities to be part of a "live studio audience," which is actually a real thing. Plan ahead for this one, and plan to spend a lot of time doing it.
Disneyland: Technically located in Orange County, Disneyland often feels like LA because so may Angelenos go there regularly. I had a season pass for years, even though I don't have kids, because there is something that's just so fun about driving down to Anaheim after work on a random summer weeknight just to hit a few rides and maybe eat a churro. Yes, Disneyland can be crowded and overpriced, but it's also a California classic that's worth a visit at least once.
Safety Tips for Women Visiting Los Angeles
If you're visiting and renting or borrow a car, you're probably going to be using your phone to help you get around. Plan ahead: download whatever maps apps you like – people like Waze, I've been fine with Google Maps. Just find what works for you, and get comfortable with it ahead of time. Put in your destination before you start to drive, and try to get a general feel for where you're going. And for the love of all things LA, get one of these vent-clip mounts, so that you're not looking down at your phone. This one seems to be popular (affiliate link).
Use caution on the roads, especially in the rain. Don't text and drive. Don't drink and drive. Traffic will probably have you spending plenty of time in the car, but fortunately, LA's KCRW radio station is pretty great.
LA readers and recent visitors to LA, what would you include in a city guide to Los Angeles? Where do you like to shop for work clothes in Los Angeles; where are your favorite LA spots to eat, and what is a "don't miss" thing to do? Here's a template for your response if it's helpful…
Where to stay:
Where to shop:
Where to eat:
Favorite attractions:
Etiquette tips if any:
Safety tips if any:
Other notes:
Pictures via Stencil.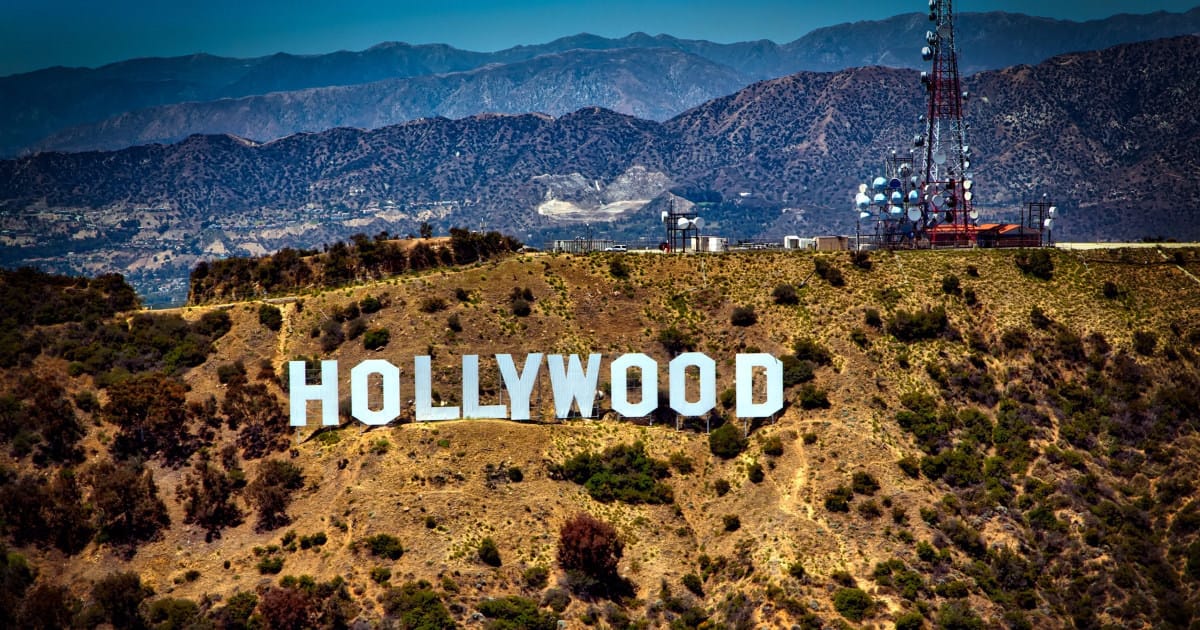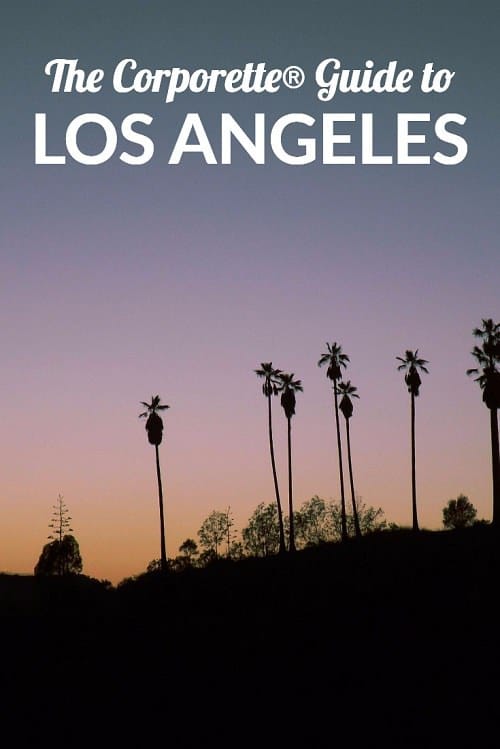 We are a participant in the Amazon Services LLC Associates Program, an affiliate advertising program designed to provide a means for us to earn fees by linking to Amazon.com and affiliated sites.