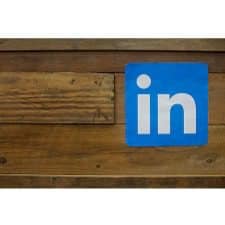 2018 Update: We still stand by this advice on the best LinkedIn settings — but you may also want to check out our latest discussion on LinkedIn, including how to get the most out of your LinkedIn profile in 2018.
Ladies, do you sometimes feel a little intimidated or confused by LinkedIn privacy settings and LinkedIn etiquette? If you say "open to new job opportunities" or significantly update your profile, is that a red flag to your boss? Is it creepy if people see that you've been looking at their profiles? We did a story in 2012 about how to secretly use LinkedIn to change careers, and I thought it would be helpful to everyone if we did an update on LinkedIn settings, whether you're looking to change careers or just generally job hunting or networking. – Kat 
Whether or not you're one of those people who complain that LinkedIn is turning into Facebook, it's important to keep up with the site's changes and new features and to always know what your privacy settings are. (By the way, if you don't have two-step verification set up, which became an option in 2013, go do that right now.) Have you noticed the recent changes made to the LinkedIn Settings page? It's simpler and more streamlined, but you might find it harder to locate certain options you've used in the past. Now is a great time to make sure you've got the optimal Linkedin settings for privacy — especially if you're looking for a new job.
Pictured: linkedin, originally uploaded to Flickr by sue seecof.  
Here's a brief guide to ensuring your job hunting (and networking with an eye to job hunting) activities stay private by picking the right LinkedIn settings: