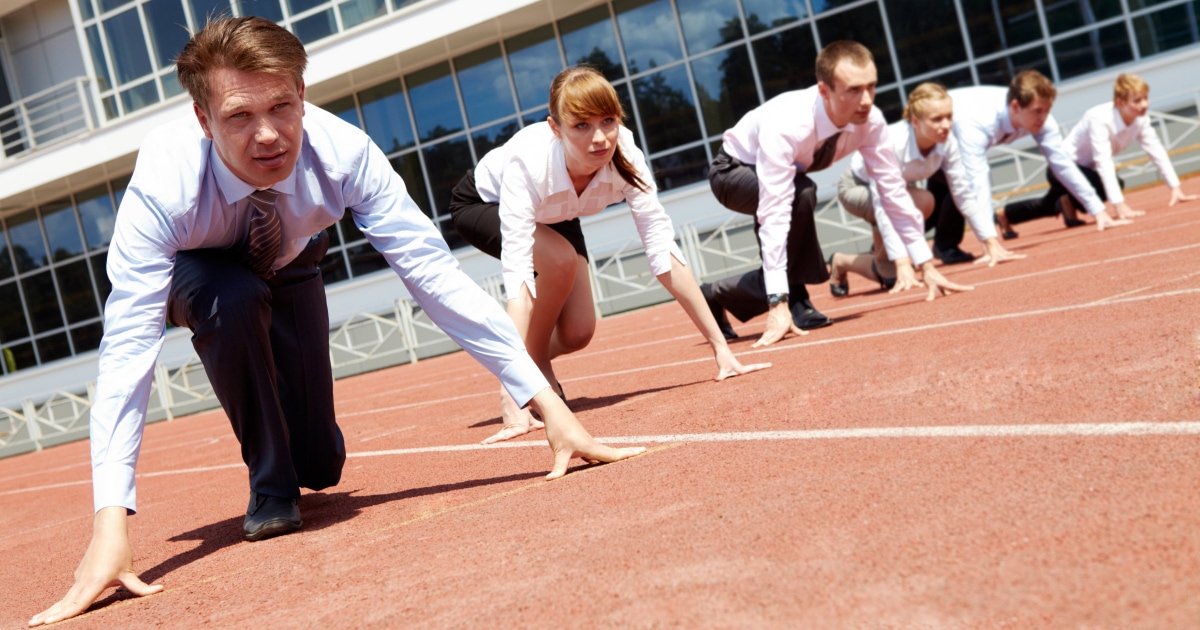 When friends compete for jobs, can you maintain the friendship? Reader L wonders how to stay friendly with people who compete for the same jobs she is…
I am about to graduate from graduate school in a professional field. My friends and I are all searching for similar jobs. How can we deal with the competitive nature of the job hunt, specifically in our field, without letting it get in the way of our relationships? I feel pangs of jealousy when a friend gets an interview for a job I applied for (a highly immature reaction, I know) and I'm sure I'm not the only one of the group to feel this way. I try to avoid discussing the job hunt, but it seems to come up in conversation regardless. Help!
We got into this a bit back when another reader asked about being competitive with her significant other, but I don't think we've talked about it in the abstract. So let's discuss.
First: Don't talk about it. You know this (everyone does), but hey, one must start with the basics. If you're stressed about interviews, don't talk about it. If you're worried about an upcoming interview, don't talk about it. If you're pleased that one went well, definitely don't talk about it. Some of this comes down to social circles — surely you have friends or family who are not going through the same interview stress that you are right now, and you can talk about it with them.
Now, if you're doing poorly, perhaps you should talk about it to see what you're doing wrong. But I would start with Career Services at your school, because they'll have the best idea of how you're actually doing.
For example, if you've applied to ten jobs and gotten two interviews:  that may mean "wow, let's find that typo on your resume" or it may be "congratulations! that's great in this economy!" After you've talked about it with Career Services, if you still want to talk to friends about it, choose one or two people who you will listen to and trust their advice, and no more. Bonus points if you can find friends a year or two ahead of you in school who've already been through this all before, but are no longer mired in it.
Second: Deal with what you can control: yourself. I completely understand the jealousy — it's human nature. I would take "immaturity" out of it and ask yourself: can you get over it? For example, can you reason with yourself that the other people have a different background, different wording on their resumes, different connections — and all those little differences sometimes add up to "let's call person X" or "let's not call person Y." The mood of the person selecting resumes could have been different… they could have been rushing… they could have preferred the font your friend used to the one that you used. It could be anything. The trick is to acknowledge that and move past it.
Now if you can't move past it — that's OK. I think it takes maturity to recognize that and act accordingly, such as removing yourself from those social circles for a little while and hanging out with other friends, or by yourself.
Third: If people are jealous of you, you've probably broken Rule the First — and talked about it. So: don't do that.
Readers, what are your best tips for dealing with this situation? How do you handle it when friends compete for jobs?
2021 updated images via Deposit Photos/pressmaster. Originally pictured: Gold, Silver, Bronze, originally uploaded to Flickr by TofflerAnn.