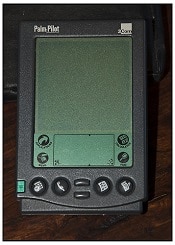 2018 Update: This article was originally published on Nov. 25, 2013. If you originally commented, please update below your original comment where you are NOW vs where you wanted to be! 
Where do you think you'll be in five years? TEN years? How do you think gender issues will affect your journey?
The NYT recently looked up some of the women profiled in a 2001 article, "Great Expectations" — in the original article, it interviewed new female associates at BigLaw firm Debevoise & Plimpton and asked,
Do the new female associates expect to see themselves making partner in greater numbers than their predecessors? Here, 17 of them scroll forward on their Palm Pilots and try to predict, while 4 veterans look back on what it took and speculate about the former colleagues who followed a different path.
The more recent article/documentary, "Great Expectations for Female Lawyers," looked up several of the women profiled and found that many had not accomplished their original goals, many pondering whether the gender gap had an impact on them.
So I'm going to do something fairly ambitious today: I'm going to ask you guys to scroll forward in YOUR Palm Pilots (tee hee) and tell me: where do you want/think you'll be in five years — and in ten years? What do you think the major challenges are that you'll encounter? How much do you think gender issues will play into your success or failure? I'd love to ask that everyone comment with an email address in the address field — I'll keep your emails private but I'd love to be able to come back to this post in five years (or ten years, God willing) and email a few of you to see where you are, how it shook out. (This is the ambitious part!) (Of course all email addresses will be held in confidence, in keeping with The Corporette® Privacy Policy.)