2018 Update: Curious about when the next big Nordstrom sale is? The big Nordstrom Half-Yearly Sale JUST started (May 23, 2018-June 3, 2018). Sign up for our newsletter to get our picks for workwear and beyond!
The below content concerns the 2017 Nordstrom Half-Yearly Sale.
Something on your mind? Chat about it here.
There are two days left in the Nordstrom Half-Yearly Sale! (Here are our earlier roundups on workwear and accessories for work.) I was perusing it last night and there are a ton of good shoes for work left — I'm going to try to do a round-up below. But these strappy, sophisticated sandals seem perfect for all kinds of outings, from weddings to dates to dancing. (They also come in a sapphire blue I'm swooning over!) They were $149, but are now marked to $104; lots of sizes still left. Ruby Asymmetrical Strappy Sandal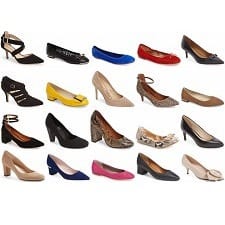 Update: OK, check out my favorite 20 shoes for work after the jump! I excluded anything that only had lucky sizes left because like I said, there are TONS of things left — but of course if you're doing a search for yourself filter by your size first.