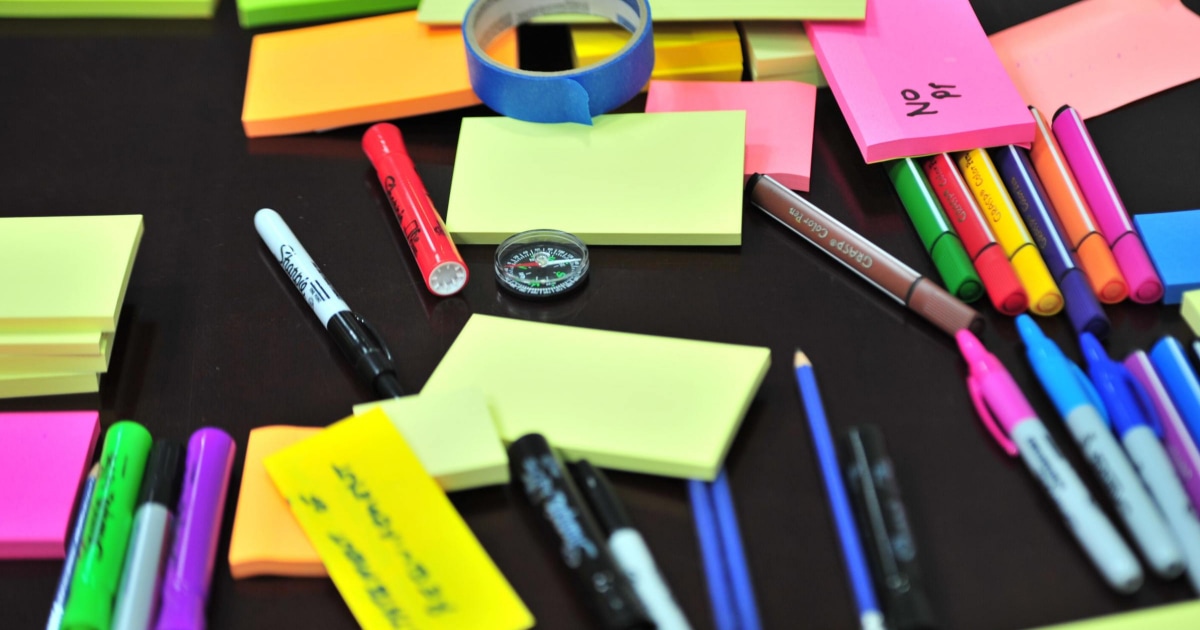 Here's something we haven't discussed in a while that may be relevant now: Which are the best office supplies (to get for yourself)?
We've had a TON of discussions about this in the past, including everyone's favorite pens, the best notebooks, general discussions of the favorite office supplies… What are you guys loving these days?
What pen or notebook are you loyal to above all others? For those of you working from home right now, how has your taste in office supplies changed from the days when you could just go to the office supply closet?
Pens: The Best Office Supplies to Buy For Yourself
Some of the favorite pens and other writing utensils that readers have mentioned in the past include these…

As I've noted in the past, I'm really loyal to Pilot G-2 pens (blue ink only) for my home office, and pretty much every pen cup around Casa Griffin still has a bright yellow Sharpie highlighter because I bought so many during my law school days. (These days I tend to just take a snapshot of a book if there's something I want to remember, even if I own the book.)
I'm less fussy about pencils for the rare moment when I want one, but I swear by these clickable erasers.
One slightly weird thing I do that I'll mention here: I always have at least one silver Sharpie marker for the kitchen. I find them really useful for writing on the tops of spice jars so that they can be identifiable when stored upright in a drawer. (Other possibly weird uses for office supplies in the kitchen: We buy binder clips en masse for chip clips, and we use rubberbands for a lot of soft bags like frozen peas, cereal, bags, marshmallows, etc.)
The Best Notebooks to Buy For Yourself
Some of the best notebooks readers have called out in the past have included these…

For my $.02, I continue to like the old school Mead notebooks (with a leather cover I got ages ago, similar to this one; it looks like Etsy has a ton of cute customizable options though).
I finally broke down and bought some Steno notebooks for little to-do lists and daily notes. (I don't know why, but I really like these kinds, even though I would normally say I hate anything bound with a ring.)
This year I'm really getting into digital journaling with my iPad — I even have a Bullet Journal-type of thing that I use daily… Stay tuned for an upcoming post where I share more about that.
Cute File Folders to Buy For Yourself at Home
As I've noted in the past, I love using pretty file folders… These can be hard to find online, but Target's a good spot to look them (like the ones below from brands like Barker Creek and UBrands). (While you're there, readers have also noted they love their Blue Sky planners!)

Let's hear from you guys, though — what office supplies are you loving right now? Which are longtime favorites; which have been "treat yo'self" splurges during the pandemic?
Stock photo via Pexels / Frans Van Heerden.