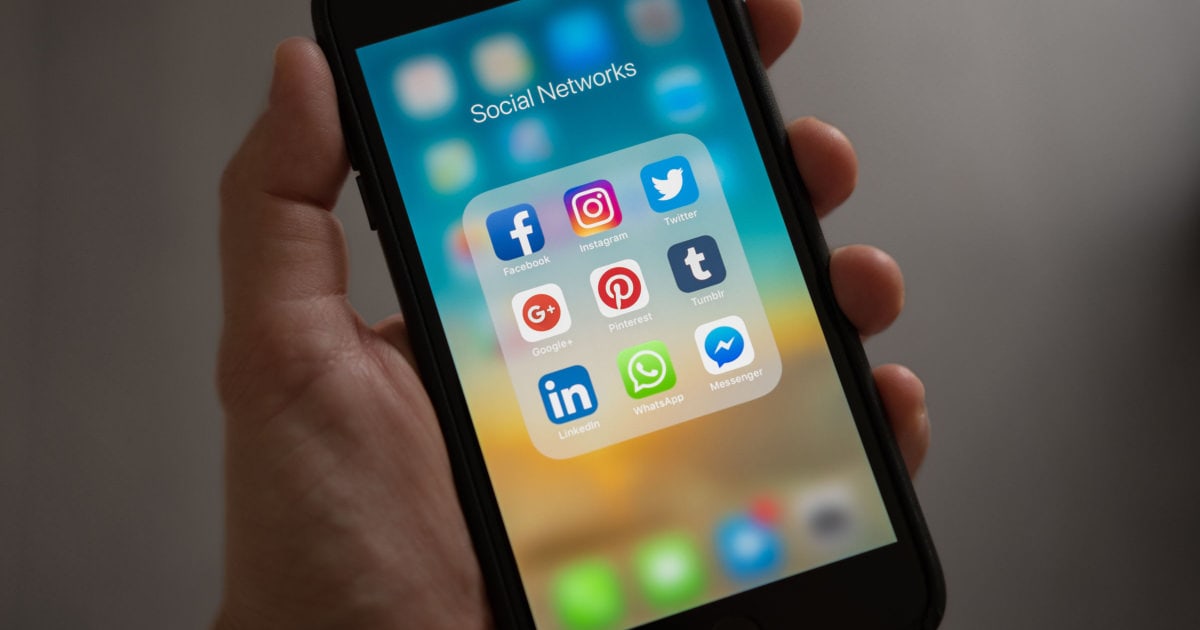 Readers have requested some "behind the scenes" looks at Corporette, so this is the second in an occasional series — see the rest of my blogging tips here.
Social media can be overwhelming for a blogger — between Facebook, Twitter, Instagram, Pinterest, and newer ones that come and go (like Vine) it can be absolutely overwhelming. The smart advice is to focus on one platform, and so I'll admit that Twitter and Instagram fall much lower in my priorities rather than Facebook and Pinterest, which I use more personally so I'm also more familiar with. (Yes, yes, I know, everyone cool is getting off Facebook; it's cool.) Although I occasionally share things on Facebook directly from someone else's post (using the "share" button within Facebook), I tend to use a bunch of third party programs and automated services to manage our social media content.
What I Share on Social Media
– Fresh content – I know that readers are happy to come have a "live" discussion a lot, so if a post is really fresh and people are still actively commenting on it, I try to make that apparent from the social media post, particularly for Facebook and Twitter. If I'm busy with other tasks, though, whether blog- or life-related, sharing fresh content on social media tends to be one of the first things to fall away. (Whereas the other categories I'll describe tend to be a bit automated, so they can continue…)
– Evergreen content – Part of the business plan when I started this blog was that it would be like a magazine with a pass along circulation (like Cosmo or Seventeen), and as such we've done a ton of what people call "evergreen" content that isn't terribly tied to a season or a moment in time. Some articles we need to update often, like the Guide to Comfortable Heels — some need to be updated much more rarely, like best interview tips or what to do when you're called the wrong name at work.
– Seasonal content – I try to stay mindful of which content is evergreen within a season — so for example, we send around our previous Halloween/business etiquette articles in the weeks before Halloween, and I've pulled a ton of different content for that end-of-year time and holiday season.
– News articles of interest – I try to be mindful of when something is timely (a lot of the news we share with our Weekly News Thread is also sent to social media), but if I think it's an article of interest to readers I'm not particularly bothered with sharing articles that are several years old if they're still interesting.
– Funny articles or memes of interest – I personally tend to respond the best, and given the nature of social media if I think something is particularly funny I may send it around more than once.
I almost never share personal content on the blog's social media channels — you won't see me posting about my kids, my friends, or what I had for dinner that night. On very rare occasions I'll be moved to send something to Instagram stories, but part of the reason I've liked that in the past is because it's been a temporary blip that expires/disappears after a while. I also almost never share "blog business" on social media, like when we have a birthday or even when we reached a million published comments.
I also do not share our morning workwear reports or afternoon coffee breaks on a regular basis — I used to use a service called Networked Blogs to just automatically send everything that hit our RSS feed, but they shuttered a few years ago. (Our RSS feed is still active, though, and you can subscribe to the blog in Feedly, Flipbook, The Old Reader, and other spots.)
Programs and Automated Services I Use to Share Our Social Media Content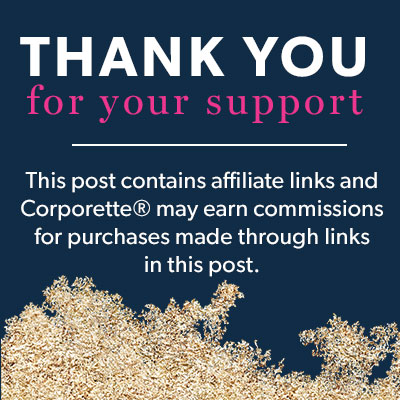 – CoSchedule – CoSchedule is a WordPress plugin that is pricey, but I find useful enough that I've had it for a few years now. CoSchedule allows me to immediately schedule content from within a post (and schedule content in advance) to a number of different platforms, including Twitter, Facebook, Instagram, and Pinterest. It's really helpful for fresh content in particular, because I can write individual posts quickly — fresh post! today we're talking about __! did you check out yesterday's discussion on __? — which unfortunately gets a bit repetitive but there are only so many ways to say yesterday, today, and so forth. I regularly schedule a Facebook and Twitter post for the day of a post, the day after a post, the week after the post, and the year after a post. CoSchedule is also great for seasonal content where the date changes every year — for example, for our recent post on Mother's Day gift ideas I scheduled it to be sent around for several social media posts for Mother's Day next year as well in early December. CoSchedule also has an interesting service called Requeue, which means you can set it to repeat content as often as you want (or as often as the program's algorithm thinks you should be sending it around — it actually has a way of assessing what content is popular and when). The main thing I use Requeue for is Pinterest — within CoSchedule I can write a description, attach an image, and pick which of my boards to send a Pin to. When I send a pin to Pinterest from within CoSchedule, I put it in the Requeue folder for the year it was published (2019-1, 2019-2) and those Requeue folders are sent around frequently. At the end of each year I clean out the "timely" folders and move things to other Requeue folders — I have a huge folder just called "Old Pins," a smaller folder called "Kat's favorites," a folder called "Top Posts" (based on our Google Analytics review at year end), a really small folder called "Pillar Pins" for pillar content, and, more recently, folders for non-evergreen content like Hunts and Hall of Famers.
Tailwind – Tailwind is a helper for Pinterest, and one of the few companies that is authorized to work with Pinterest. Whenever I send a Pin to Pinterest, I clicking a single button and send the Pin to many boards, at a set interval, with selected dates, which is helpful to disperse the content to various group boards I'm a part of. (So send this exact Pin to Board X tomorrow at 2PM, then the following 10 boards every 27 hours.) They also have a new "smart loop" technology where I can fill up certain folders, tell it which boards to send stuff to, a general interval, and the date by which to end the loop. So I have our pillar content looping pretty much all the time at 2-3 day intervals, and then once a quarter I try to go in and select which Pins to send around for summer, fall, winter, whatever. Some bloggers (especially food bloggers and craft bloggers) have a very robust Pinterest strategy where they send the same Pin to the same major boards at hourly intervals — I find that kind of stuff annoying personally so I try not to be crazy overwhelming.
MeetEdgar – MeetEdgar is another social media helper I use, primarily for Facebook. (It allegedly works with Pinterest, Twitter, Linked In and Instagram, but I mostly just use it for Facebook). This one is also pretty pricey, but I find it useful for all of the evergreen content we have in our archives. Starting in 2016 or so I started organizing our content into seasonal buckets — for Corporette I have things organized by month, and for CorporetteMoms I have them organized by quarter, as well as for specific times that don't fall neatly into one month — for Corporette interview season and end of year wrap-up, for CorporetteMoms end of school/beginning of summer. (I also have them organized into Pillar content, promotional content (find us on Twitter!) and a few other categories. MeetEdgar lets me set a schedule for the posting, so once a month I go in there and change the schedule to reflect the correct seasonal buckets. While I use CoSchedule for the freshest content I also use MeetEdgar to separate fresh(ish) content, and I have a separate folder of 2019-1 for Corporette (first half of 2019) and 2019-1 for CorporetteMoms; at the end of the year I'll see which posts did well and move them to their respective seasonal buckets or archive them entirely.
Buffer – Buffer is what we use to send around news stories and other articles on social media. Buffer is nice because if I find 15 articles in a single hour to send to social media, Buffer lets me 1) write the social media content for the stories immediately, then 2) put the stories in a queue. (I can also choose to "share now" or "share next" if I don't want something to go at the end of the queue.) Buffer also gives me nice analytics (and annoyingly, it's actually easier to see comments on social media posts through Buffer than it is through FB proper because of a weird tech Facebook problem), so once a month I'll go into Buffer and "reBuffer" the content that got the most clicks, reactions, and comments. Buffer also lets me set a schedule for when to post content to social media — and CoSchedule integrates with that schedule, which is nice. I also like that Buffer integrates with my phone — so if I see something relevant I can easily send it to the queue right away.
IFTTT – Finally, I find IFTTT useful to monitor some of our Twitter mentions and reTweets — I'm not necessarily in the Twitter app otherwise!
Other Good Resources for Publishers Interested in Social Media
When I can I try to listen to podcasts or pay attention to stories from Social Media Examiner. CoSchedule and MeetEdgar both have great blogs as well with a lot of good content.
Obviously, I have a pretty lazy approach to social media — some bloggers send a ton more content in terms of questions, memes, other people's content, (their own content 5x a day) — but I like that the lazy approach has allowed me to mostly keep control over the social media myself. I've tried outsourcing it to other people (we had a dedicated social media person for about six months in 2016!) and I find I prefer to do it myself.
This post contains affiliate links and Corporette® may earn commissions for purchases made through links in this post. For more details see here. Thank you so much for your support!