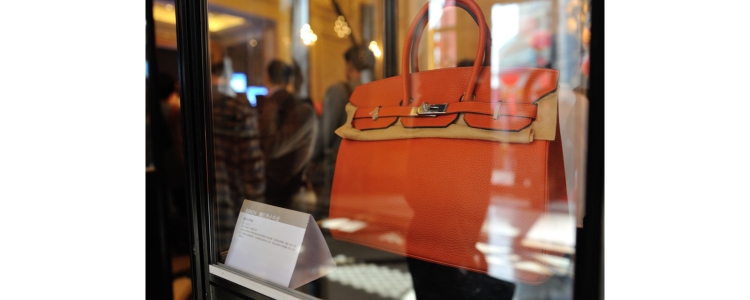 Update: We still stand by this advice that if you're an intern with a $9000 handbag, it may be a bit too much — but you may also want to check out our more recent discussion of dressing better than your boss by carrying a "higher" label of a designer bag…and we've also rounded up the best luxury work bags!
We got an interesting e-mail from reader N:
I am an intern at the equivalent of a BigLaw firm in Singapore. I have a Birkin bag (a small one, 30cm) and am wondering if it is appropriate for me to take it to the office. I've heard two conflicting opinions: (1) you should dress what you would like to be, ie, if you want to be a partner one day, dress as such; and (2) dress appropriate to your level in the firm.
We have MANY different opinions on this issue, actually, so we're going to try to put them in cohesive format.
First: No matter what reader N decides to do, we beg of you — please do not walk around the hall with your handbag unless you are entering or exiting the building. We have seen women do this carrying multi-thousand dollar bags, and we have seen women do this carrying $50 bags, and it is never a good look. If security is a concern in your office, lock it in your office drawer while you move about the halls.
In general, we don't have a problem with dressing for the job you want to have — or even with carrying an expensive purse. But here, where the Birkin bag is known for being an exclusive, highly sought after bag (complete with an only recently debunked "waiting list" myth) that costs more than some cars — and where it has been popularized more by socialites than businesswomen — we're just a bit hesitant. The fact that you have one of the smaller ones, which will not fit work papers inside it, doesn't help matters.
(We've heard the $9,000 figure quoted, but in all honesty we don't personally know how much they cost, and the Hermes website does not report the fact. You can find them on resale sites like What Goes Around Comes Around, though, and yes, they can be pricy!)
Now, some people will not even recognize a real Birkin bag, in which case it won't be an issue. For those around you who do know what a Birkin bag is, though, our main hesitation towards carrying a Birkin bag at a young age is that it conveys something about you that isn't necessarily a good thing: you're rich.
Or perhaps your parents are rich, or your fiancé. Still: you're not working for the money. (Certain engagement rings can convey something similar.*)
So what does that mean?
Being rich can be a good thing for some employers, who may reason that your love of the work is what keeps you coming in to work every day. It may also be a positive for employers who see you — and your wealthy connections — as a powerful tool towards getting new business.
On the other hand, other employers may worry that you're biding your time — until the trust fund kicks in, until you get pregnant, or, you know, until your sex tape leaks and you get your own reality show.
You may find you have to work even harder to get the respect that you deserve.
You might also find that your personality, your wardrobe, your attitude, and everything else about you will be under extra scrutiny as people try to reconcile their first impression of you (rich girl, maybe a materialistic girl) with whatever else your work product says about you.
Even with all that said, though, we are drooling over the pictures of the "blue jean" leather Birkin 30 displayed on the excellent site, PurseBlog (originally pictured above) — it is a gorgeous purse. You might just wait to carry it until you've earned enough paychecks there to afford it on your salary.
Readers, what are your thoughts? What would you think about an intern who carried a Birkin?
*For some reason, while both a fancy handbag and a large engagement ring can send vibes of "I'm rich, materialistic, and show-offy," we've never really gotten those vibes from a good watch — particularly one lacking bling.
Our Latest Favorite Luxury Work Bags
As of Feb. 2023, some of our favorite luxury work bags for a splurge (large enough for work papers and sometimes even a laptop) are from Chanel, Louboutin, McQueen, Mulberry, MCM, Jimmy Choo, Ferragamo, and Strathberry. Of course, note that a lot of our readers who are in big jobs note that they love their (more affordable) Lo & Sons bags, as well as their Tumi.
Looking for work backpacks to splurge on? Montblanc, MCM and Senreve are great, and Valextra has some men's backpacks that look perfect.
Our Latest Favorite Work Totes for Women
Some of these are very affordable!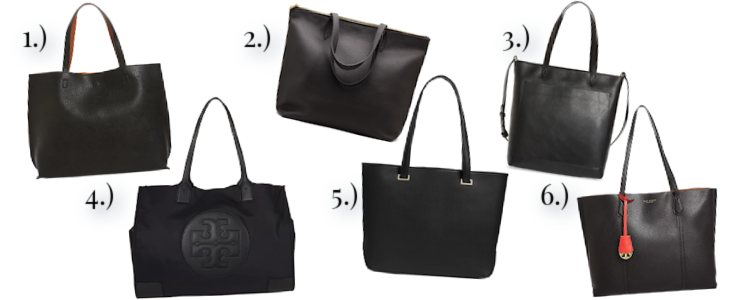 (Looking for a luxury work bag? Here's our latest roundup…)
Updated images via Deposit Photos / ChinaImages.