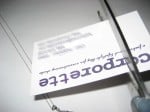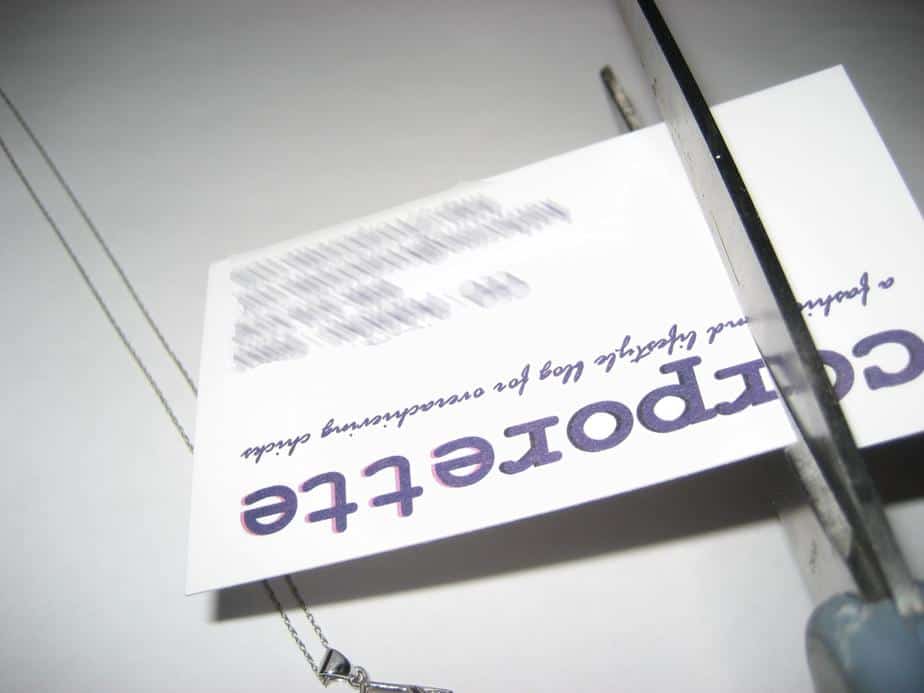 On Friday, we mentioned that one of our best uses for business cards (after we've taken the information from them) is to use them to keep delicate necklaces neat and tidy.  Some readers asked for pictures, so we spent some time this morning cutting up old Corporette business cards (and then spending far too long blurring our name and contact info.  Oh, the problems with being anonymous.) 
Psst: stay tuned for our latest favorite jewelry for the office!
In any event, we'll describe it in depth after the jump…
Here are the tools you'll need:
1. Scissors, delicate necklace (here, a tiny sapphire and diamond pendant we got on sale a few years ago at Macy's), business card.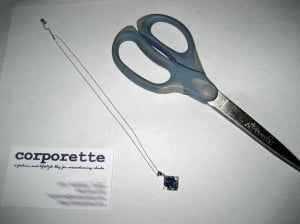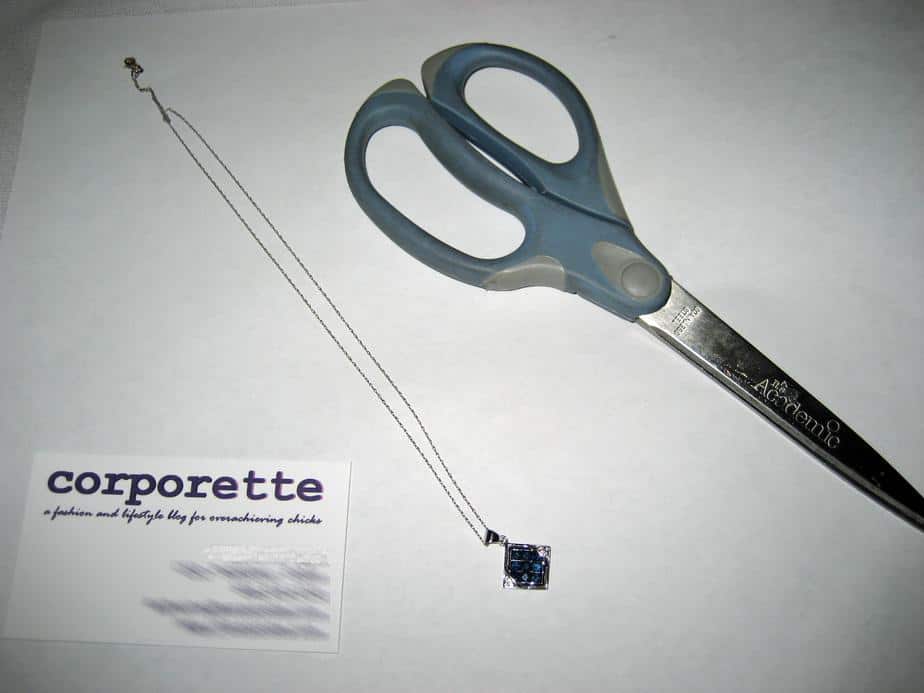 2. Along the long side of the business card, cut .5″ "slits" in the card. Put about 5 slits in the side, spaced widely. Then, turn the card around and do the same thing with the opposite side.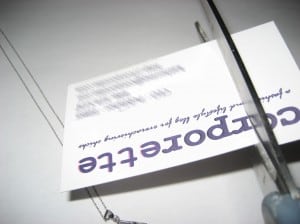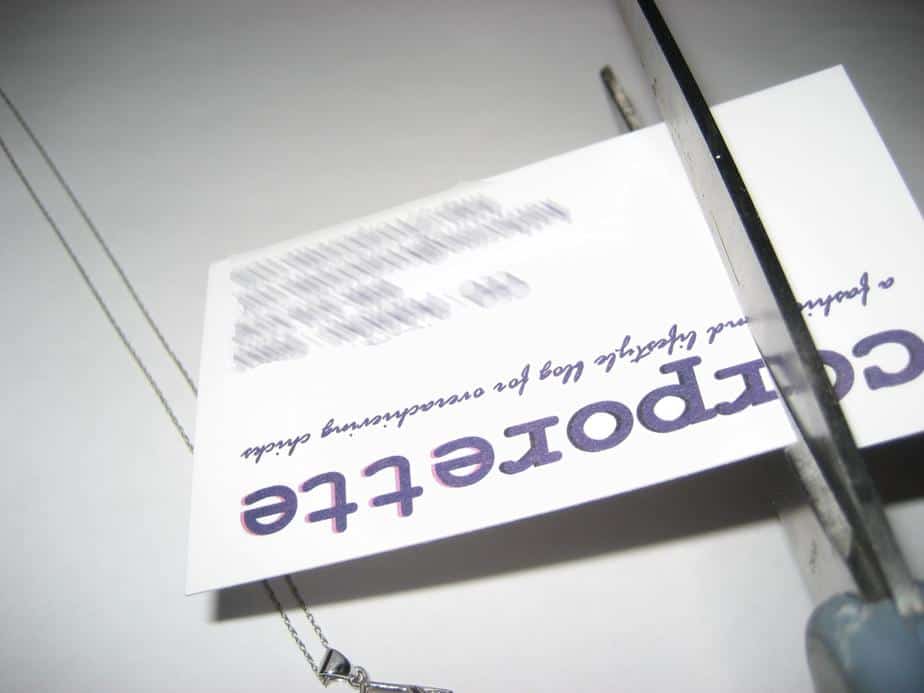 3. Then, take the necklace and wrap it around the card, using the slits as "holders" for the necklace.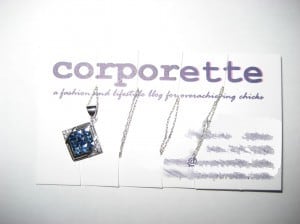 We've found that the business card trick works perfectly with a hanging jewelry organizer (such as Whitney Design 80-Pocket Ultra Jewelry Organizer, White
, $9.46 at Amazon), our preferred way to store delicate necklaces, chunky earrings and brooches, and more. It sounds disrespectful, but we particularly like to cut up business cards from friends — then every time we pull the necklace out we think of our friend.
(Another great use for business cards, particularly if you have a ton of old/defunct ones sitting around: they're the perfect density for the tiny window on the side of binders, and very easy to wrap a label around.)
What other uses have you found for business cards?  Do you store them?  (Or: do you have other ways of keeping your jewelry neat and tidy?)
Psst: here are Kat's latest favorite ways to store jewelry…