Like these posts? Follow us on Twitter or Facebook — this is the edited version of what we're reading! (We also Tweet if we hear about a good sale through our CorporetteDeals Twitter feed.) You can also follow us on Pinterest.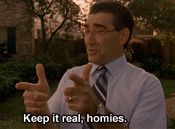 – Buzzfeed rounds up some hilarious gifs that explain life in your early twenties vs life in your late twenties. (Yep.)
– SheFinds assesses how color theory can change your life and your wardrobe.
– Pretty Shiny Sparkly weighs in on the best concealers.
– The WSJ has an important article about how managers CAN talk about babies and gender in the workforce.
– Forbes Woman rounds up 10 phrases in your vocabulary that are holding your career back. (Um, but…)
– Ask a Manager (via The Fast Track) collects ten of the "best career advice I ever got" tips from her readers.  Meanwhile, Capitol Hill Style ponders lessons learned from her own career, including when to go to grad school.
– The Careerist wonders if women leaders really suffer from likeability problems.
– Huh: POPSUGAR Smart Living rounds up a ton of tax-day freebies that I had no idea existed.  Prevention handed out their "100 cleanest packaged foods" awards.
Did we miss anything? Add 'em here, or send them to [email protected] Thank you!