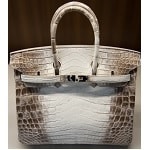 Like these posts? Follow us on Twitter or Facebook — this is the edited version of what we're reading! (We also Tweet if we hear about a good sale through our CorporetteDeals Twitter feed.) You can also follow us on Pinterest and Instagram, or by our RSS feed.
Did we miss anything? Add 'em here, or send them to [email protected] Thank you!
Are you a mom or mom-to-be? Check out this week's open thread over at CorporetteMoms.