Liking these posts? Follow us on Twitter or like us on Facebook — this is the edited version of what we're reading! (We also Tweet if we hear about a good sale through our CorporetteDeals Twitter feed.)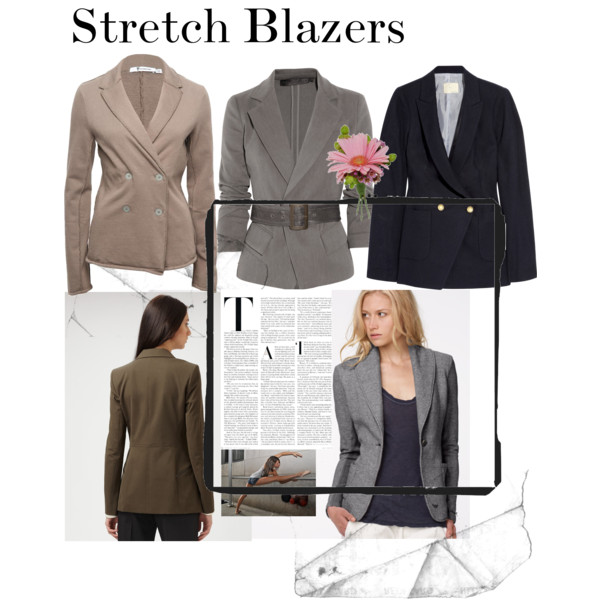 – Privilege talks about blazers for business casual.
– Paint it black: according to the WSJ's Juggle Blog, 51% of female executives report they wear black to work (compared with just 18% of men).
– Calling all Black Honey fans — Beauty Blogging Junkie reports that Clinique just launched SEVEN new colors of the same "Almost" lipstick line.
– Hmmn: Shopping's My Cardio reviews her personalized Hayden-Harnett silk scarf.  I may need one of these babies.
– For this week's "Corner Office," The New York Times interviewed Amy Schulman, executive vice president and general counsel of Pfizer.  Above the Law picked out some tips on interviewing and, er, chair adjustment techniques.
– Keep on keepin' on — including job hunting — during December, SavvySugar advises.  On the flip side:  Lifehacker says to take vacations in the middle of projects, not at the end of them.
– Mint suggests 6 tax moves to make at the end of the year.
– According to NPR, everyone who needs contacts needs to reassess their cleaning routine.  Yuck.
– Lifehacker tells you how to tweak your Facebook profile to adjust to the new "Timeline" feature, which easily lets friends see every post you've ever made on Facebook.
Did we miss anything? Add 'em here, or send them to [email protected] Thank you!