Liking these posts? Follow us on Twitter or like us on Facebook — this is the edited version of what we're reading! (We also Tweet if we hear about a good sale through our CorporetteDeals Twitter feed.)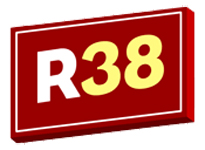 – To all New Yorkers and people visiting NY this year:  Racked has declared their 38 essential stores.  (Check out our guides to New York from a few years ago.)
– If you're fighting career fatigue / burnout, Men's Health has some tips for you. Meanwhile, Harvard Business Review considers a dilemma: should a young woman announce her pregnancy while being considered for a big promotion?
– The World of Wealth talks about her experiences negotiating a severance package and a new compensation package.
– Wise Bread rounds up some ideas for simplifying the "bring your lunch to work" dilemma.  (You can read Corporette's tips for saving money on lunch, as well.)  Meanwhile, Savvy Sugar finds 10 surprising things that hurt your credit score.
– Drowning in catalogs?  The New York Times recommends a new service, CatalogChoice, to help stop 'em.
Did we miss anything? Add 'em here, or send them to [email protected] Thank you!