Liking these posts? Follow us on Twitter or like us on Facebook — this is the edited version of what we're reading! (We also Tweet if we hear about a good sale through our CorporetteDeals Twitter feed.)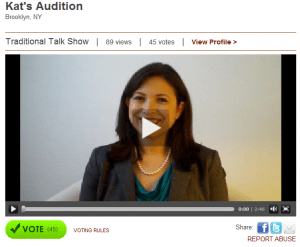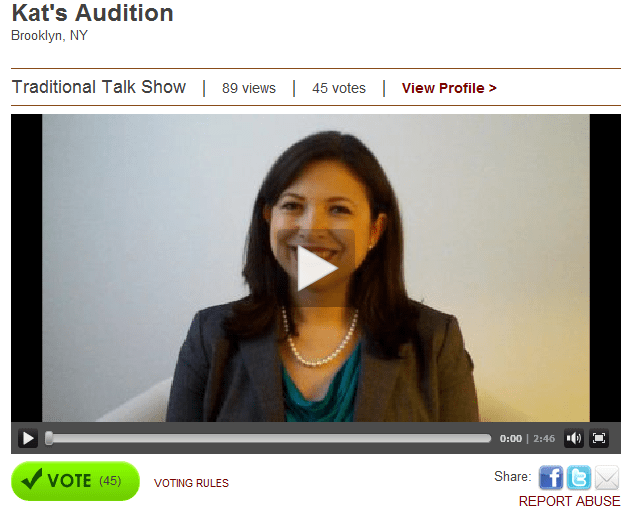 – So, just for kicks, your friendly blogger Kat Griffin has auditioned for her own talk show. Please vote!
– Forbes Woman rounds up the top 100 websites for women.  (We're honored to be included!)
– For those of you prefer to wear pantyhose in the summer (or need to), Susie Faux has some suggestions for good brands, at least for the British readers. (Update: you can buy the tights she recommends online — BareNecessities.com
, for example, has the Luxe 9 tights.)
– Continuing a popular topic of late, WSJ advises how to get the salary you want.
– Ever wished you had a personal assistant?  The WSJ recently looked at four services.  (If you're interested in this topic, we HIGHLY recommend the book The 4-Hour Workweek
, recently expanded.)
– Get Rich Slowly has an interesting column for those looking for high interest rates on how to choose between checking, savings, and CDs.
– Psychology Today suggests why we all need vacations for our physical and mental health.
– Silicon Alley Insider rounds up the best gadgets to take on your next business trip.  Finally, there's a new iPhone app that helps relieve stress on backs — what are YOUR favorite iPhone apps?